September 24th - Johnny Summers
Johnny Summers , one of Canada's best kept jazz secrets, will be performing at the Avalanche as part of his Piano Sessions Live Vancouver Island Tour. The Georgia Straight Jazz Society is delighted to be sponsors of this show.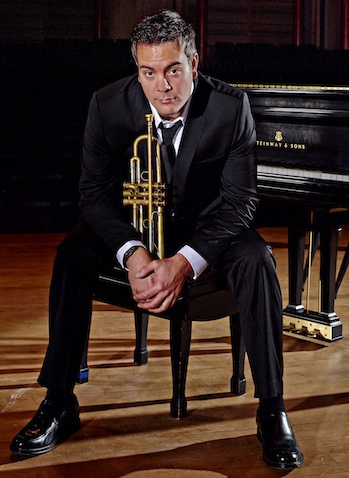 His recently released CD, Piano Sessions Volume 2, features a variety of traditional jazz, New Orleans jazz, soul and blues, and includes not only timeless classics but original tracks. Tommy Banks, one of Johnny's musical icons, collaborated with Johnny on this album and gave Johnny an experience unlike any other. The concert will be based on the music of this triple Global Music Award winning album. James Darling, piano player from Nanaimo will be performing with him.
This multi-faceted musician 'trumpeter, vocalist, composer, educator, to name but a few ' is no stranger to the music scene. Growing up in Calgary, Johnny discovered his love of jazz at the age of eleven when he heard Harry Connick Jr's 'Blue Light, Red Light' album. 'The life, connection and humanity inspired something inside of me that fueled my passion for jazz.' If you like the music of Harry Connick Jr., Oscar Peterson and Chet Baker then you will love Johnny Summers - he sounds like Harry Connick Jr., Frank Sinatra, Michael Buble, Chet Baker, Wynton Marsalis. This is a performance you won't want to miss.
As an educator and performer, Johnny understands the importance for continued study, and this has led him to Vancouver, Toronto, New York, New Orleans and beyond. These travels allowed him to continue his musical mastery through associations with Wynton Marsalis, Wycliffe Gordon, Bobby Shew, John Faddis, Maria Schneider, Dee Daniels and Tommy Banks.
Johnny's quest for mastery has led him to become one of the first call musicians in the Canadian jazz scene. He has performed with or for Frankie Valli & the Four Seasons, Tommy Banks, The Temptations, Chicago, Dee Daniels and Maria Schneider to name but a few. From duo to full jazz orchestra with strings, Johnny's musical abilities are accented by his natural capacity to bring wit, laughter and soul to every performance.
Thursday night jazz at the Avalanche is becoming increasingly more and more popular, so plan to arrive early to ensure you get a good seat. Bring your friends and make a night of it 'great food, great drinks, great venue and fabulous live music'
Show time is 7:30 pm. Admission is $10, members and $12, non-members. For more information about the jazz society, browse this website or follow us on Facebook.