October 1st - Andrew Homzy and the NOLA NightHawks
Whenever Andrew Homzy and the NOLA Nighthawks step on the stage you know you're in for a great time. The Georgia Straight Jazz Society's fourth concert on October 1st at the Avalanche Bar and Grill in Courtenay will be no exception to this rule.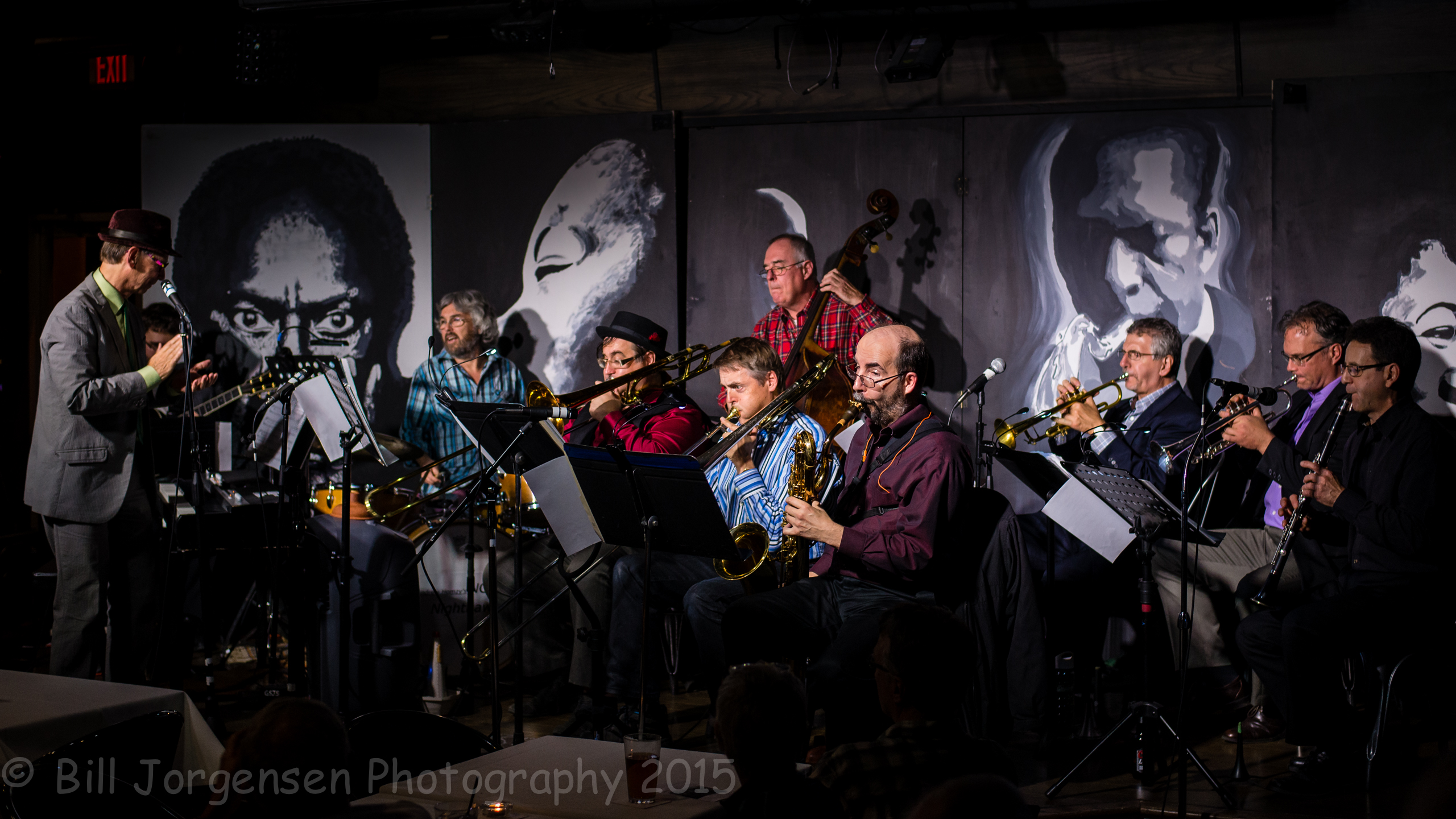 The NightHawks are: Greg Bush, also originally from Montreal, and Dean Boland, formerly from Newfoundland and Labrador on trumpets; Darren Nilsson and Craig Burnett on trombones; Larry Miller, an active performer and teacher, on baritone sax; Caludio Fantinato on clarinet; Rob Uffen on bass; Jess Marshall on guitar; James McRae, another passionate music teacher, on drums; and finally Andrew Homzy on piano and arrangements.
Departing from their usual fare of traditional and contemporary jazz, the Nighthawks' first set will be a concert suite of ten selections from George Gershwin's "Porgy and Bess".
Composed in 1934 by George Gershwin, with libretto written by DuBose Heyward and Ira Gershwin, "Porgy and Bess" was described as a folk opera by the composer. Gershwin's explanation in a 1935 New York Times article: "Porgy and Bess is a folk tale. Its people naturally would sing folk music. I wrote my own spirituals and folksongs. They are folk music and therefore, being in operatic form, Porgy and Bess becomes a folk opera."
Gershwin's opera was first performed in New York City on September 30, 1935 and featured an entire cast of classically trained African-American singers a daring artistic choice at the time.
The suite the Nighthawks will be performing, entitled "Porgy and Bess (1934) as Gershwin Would Have Liked It", was arranged by Bob Haggart in 1958, and edited and re-scored by Homzy in 2015. It will feature, among others, the classics from this fold opera, Summertime, I Got Plenty O 'Nuttin', It Ain't Necessarily So, and Bess, You Is My Woman Now.
The second set of the evening will be drawn from the Nighthawks' rich repertoire of traditional and contemporary jazz from New Orleans. Homzy's NightHawks present familiar and new material in an exciting and fresh way through creative, interesting arrangements and a unique instrumentation of 2 trumpets, 2 trombones, clarinet, baritone sax and a 4-piece rhythm section.
To list the incredible mentors these musicians have had, and to list the fine jazz musicians they have played with, would fill pages. Suffice it to say, these band members have such a wealth of talent, experience, expertise and jazz passion that the evening will be nothing less than outstanding something the Georgia Straight Jazz Society audiences have come to expect.
Treat yourself to an evening of fabulous music, great food, good company and spirited drinks, all in the warm, club-like atmosphere of the Avalanche Bar and Grill on 8th in Courtenay. Cover charge is $10.00 for members and $12.00 for non-members. As these events are becoming more and more popular it is wise to come early if you wish a good seat. Show time is 7:30 pm. Admission is $10, members and $12, non-members. For more information about the jazz society, please visit our website at georgiastraightjazz.com or follow us on Facebook.