November 12th at 730 p.m. - Nanaimo Music Association Big Band
One of the key performances of the season is when the Nanaimo Musicians' Association (NMA) Big Band takes the stage at the Avalanche Bar. This Thursday, the band returns with Sydney Needham, who is without doubt the most accomplished jazz vocalist on Vancouver Island. Last year, we were disappointed that she couldn't make the show on account of another booking in Vancouver, but we have been assured by the band's founder, Bryan Stovell that Sydney will be a key figure in Thursday's show.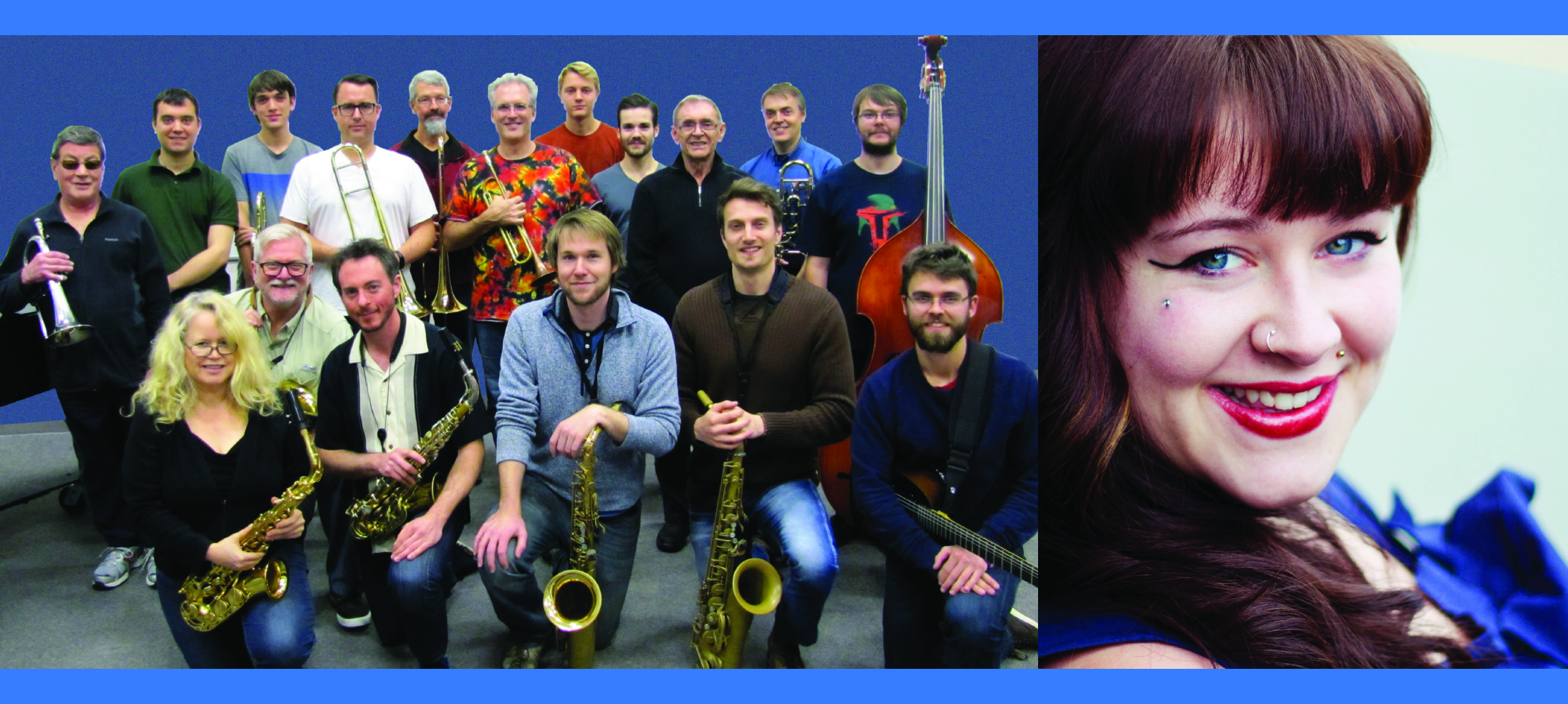 During her last appearance almost two years ago, when she was pressured into one more encore from a wild audience she said, 'Well, you asked for it!' and delivered what currently stands as the wildest vocal yet performed on our stage. The song title doesn't bear repeating, which is probably why it's so memorable. Sydney is the most powerful jazz vocalist in this part of the world; her songs are full of expression and passion. This young lady is bound for greatness, so this is your chance to see her before she becomes yet-one-more great alumnus from this musical incubator. The Avalanche Bar atmosphere will allow you to experience the raw power of her performance.
But enough of this! It would be easy to say that the excitement is due to Sydney's performance, yet that would be offensive to the members of the 17 piece band, which sets the standard for big band jazz performance on the Island. The NMA was founded in 1967 by Bryan Stovell, recently retired Chairman of the Vancouver Island University Music Department. The band comprises some of the best big band musicians from the Mid Island region as well as some of VIU's top students from the Music Program.
The excitement is due to the overall calibre of the music; NMA's previous appearances at the Avalanche on the extended stage have been stunning. With the stage thrusting into lower floor area, the sound is amazing, and the atmosphere electric. The last NMA concert in April drew an audience of 130 jazz fans who needed a fix. Famous alumni include Diana Krall, Ingrid and Christine Jensen, and Phil Dwyer. More recently, saxophonist Connor Stewart and trumpeter Jon Bauer have left the band to pursue careers in New Orleans.
For Thursday's concert, the band's repertoire ranges from old standards from the Buddy Rich and Count Basie bands. If you love modern big band music, don't miss your chance for a great evening!
This is bound to be a popular show, so if you plan on sitting together with friends, get there early. Admission is $10 for members, $12 for non-members. As usual, meals and snacks will be served before and during the show. For more information about forthcoming events and GSJS browse the website or view us on FaceBook.