January 21st at 7:30 pm - Centerpiece Jazz Quartet
Introducing a new line-up to the schedule as Centerpiece Jazz Quartet takes the stage. It's always a pleasure to feature new acts, especially when it includes a mix of young, up-and-coming performers and seasoned jazz artists.
Centerpiece Jazz will be presenting a variety of jazz genres. You will hear memorable melodies in swing, ballads, Latin and fusion. The group brings its own distinct interpretation as soloists explore their repertoire.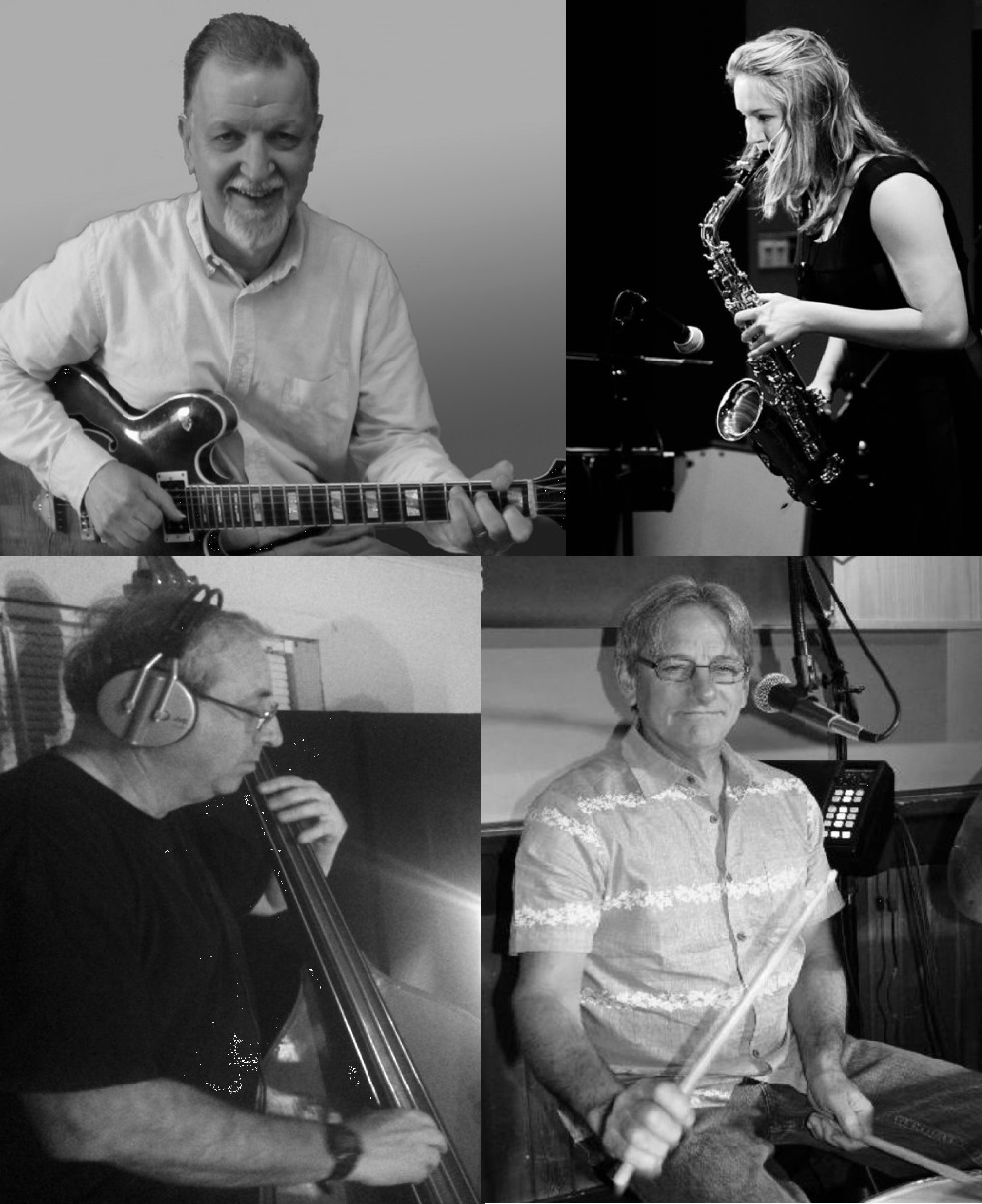 The up-and-coming band member is the highly talented Evie Kenny. Evie has been playing music for 13 years and studying the saxophone for 7 years under Rachel Fuller. She was recently awarded First Class Honours with Distinction for her Grade 8 RCM exam. Evie also played the alto and soprano saxophones and clarinet for the Highland School musical production The Addams Family. She's been building her reputation at other musical events around the Valley as well, and has impressed fellow musicians as a regular member of the Campbell River Little Big Band. Evie intends to study medicine and music after finishing high school, but since she has had so much fun playing and singing with Centerpiece, she hopes to continue working with them in the future.
Dave Stevenson, bassist, has recently moved to the Comox Valley and brought with him a vast experience of performing music. His range of experience spans from jazz trios to big bands. He received his formal music education from Douglas College and the University of Victoria. Playing in both Vancouver and Victoria, he has performed with jazz greats: PJ. Perry, Louis Rose, and Phil Dwyer. Dave has settled in Courtenay and performs with a variety of local musicians.
Brian McNiff has been playing percussion and drums for over 40 years. Born and raised in B.C. Brian's earlier career involved performing in many bands and ensembles. He studied music in the U.S. before traveling to Central and South America. He moved to Vancouver Island a few years ago and has recently established himself in the local music community.
Larry Ayre is an accomplished guitarist and music teacher who has been performing in the Comox Valley for about 25 years. He plays many styles and several instruments. With Centerpiece Jazz, Larry will be revisiting his Jazz roots, the basics of which he learned while attending the York University Jazz program in Toronto during the late 1970s. He lived in Vancouver for a decade, playing gigs in many different styles, honing his musical skills on guitar and bass, before moving to the Comox Valley in 1990.
Show time is 7:30 pm. Admission is $10 for members and $12 for non-members. Dinner specials and regular pub food will be available before and during the show. For more information about forthcoming shows, please visit georgiastraightjazz.com or join us on Facebook.