September 15th at 7:30pm
Jeff Drummond Quartet
Admission is $10 for society members, $12 for non-members.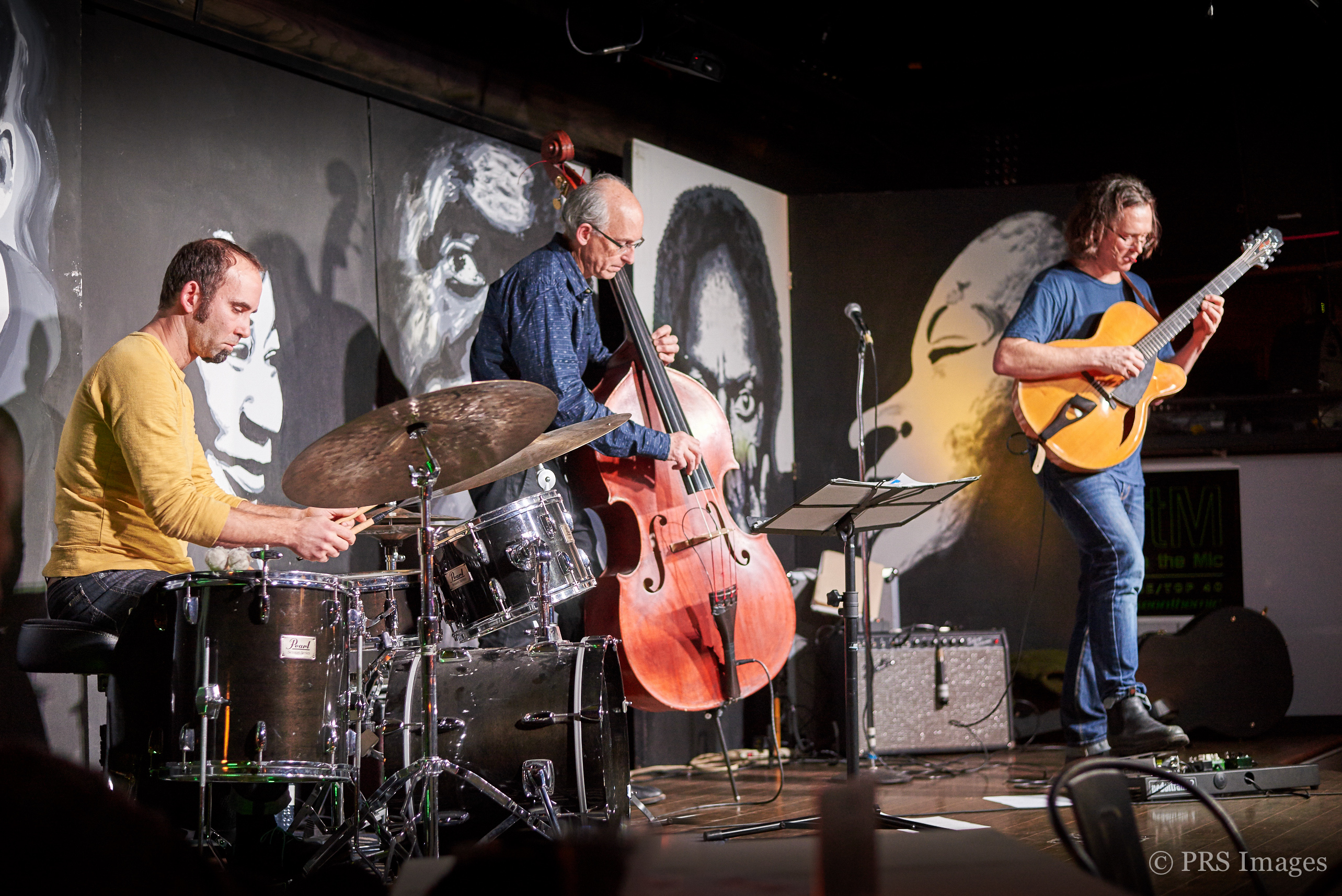 Following last Thursday's blockbuster performance before a capacity audience, jazz this Thursday at The Avalanche Bar, courtesy of Georgia Strait Jazz Society, presents some of the finest local musicians in the modern (easy-on-the-ear) line-up of the Jeff Drummond Quartet. The band comprises Jeff Drummond on guitar, Aaron Amar, drums; John Hyde, bass, and Dan Craven on tenor saxophone.
Jeff Drummond is a guitarist, composer, producer and engineer. Over the past two decades, he has explored many musical genres, toured North America and The United Kingdom as bandleader and freelance guitarist for numerous artists and bands. He has also appeared on high profile national television/radio programs and garnered countless recording credits for various streams of media including radio, CD, TV and film. On stage or in the studio, he has worked with many highly acclaimed artists in many different roles. As bandleader, guitarist and primary composer for the groove based jazz trio Sinistrio; he has also served as engineer and co-producer for all four of the group's CDs. Their album The Perfect Human spent over 6 weeks at #1 on the earshot Canadian jazz charts and was nominated for 'best instrumental album' at the Western Canadian Music Awards in 2014. Drummond's latest CD project, released in Jan 2015 Drummond & Hyde: Spoondrift was recorded at Dove Creek Studios in the Comox Valley where Jeff lives and works. The album is composed of mostly originals performed in a laid back mellow style, a completely acoustic format of relaxed and ambient instrumental guitar and bass music in the jazz idiom. This Thursday the group will be playing jazz standards and original compositions ranging in style from swing to contemporary jazz in the same style.
John Hyde is well known and respected on the local jazz scene. Born and raised in Alberta, he had a successful career in Edmonton and Calgary where he freelanced as a jazz and classical bassist with such organizations as the Eric Friedenberg Group as well as the Calgary Philharmonic Orchestra. He continued to perform and teach in Calgary for 3 decades creating recordings that feature his playing, compositions and collaborations with Ralf Buschmeyer, Verismo, two albums of his own, and now a duo recording with Jeff Drummond. John is dedicated to the art of music and continues to strive to create better sounds and improvisations.
Dan Craven needs no introduction to local jazz fans. His amazing talents on tenor sax never fail to amaze and inspire his audience, and it's our pleasure to welcome him back to our stage for the first appearance this season.
Aaron Amar, one of this region's most respected percussionists, grew up in Toronto Ontario where he had access to an abundance if high quality music. There, he studied with Jim Blakley, one of the most renowned and sought after drum instructors in the world. Aaron played around the Toronto scene before heading west on different pursuits. Since settling in the Comox Valley several years ago, Aaron has become a fixture and a first call drummer on the jazz scene, playing with numerous local and renowned musicians from afar.
GSJS showcases jazz live in the Comox Valley, giving music lovers an opportunity to enjoys local, regional and internationally-known jazz musicians.