October 13th at 7:30pm
Marc Atkinson Band
Ticketed event - SOLD OUT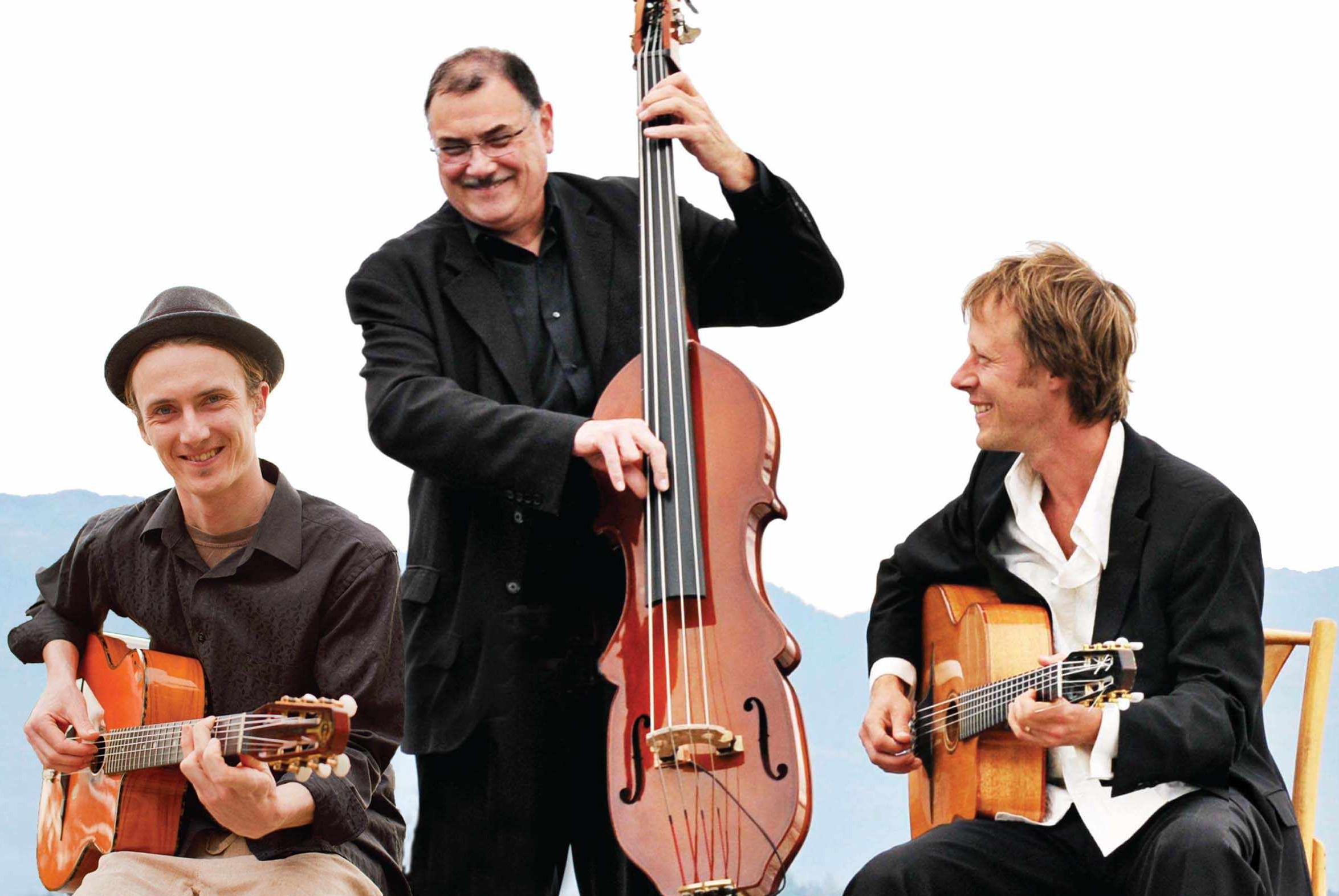 As part of Georgia Straight Jazz Society's 10th year celebration, this Thursday brings a really special event to The Avalanche, when the Marc Atkinson Band takes the stage. This is a ticketed event and at the time this press release was prepared, tickets were still available at Bop City in Courtenay, and Red Carpet in Comox, priced at $16 for members and $20 for non-members. If any tickets are left unsold, they will be available at the door on a first come basis.
As local jazz aficionados know, Marc Atkinson is one of Canada's finest JUNO-nominated, Western Canadian award-winning musicians. He is the leader and composer of the internationally renowned Marc Atkinson Trio. The music of this virtuosic group is melodically captivating, sensually charged and ferociously, technically awe-inspiring.
Many of Marc Atkinson's compositions are jewels in Canadian guitar repertoire, as evidenced in his CDs. The music in Thursday's show will push the boundaries of this instrumental group even further than the CDs. It will be technically demanding, melodic and rhythmically pulsing music.
Marc Atkinson, a multi-instrumentalist/composer/arranger/producer, is one of Canada's most talented musicians. His music has a fiery but elegant guitar style, infused with a catchy blend of influences. All this while still maintaining the laidback humour and casual 'good time feel' of Canada's West Coast. Atkinson's picking has been described as flawless, surprise-filled, sizzling and supremely melodic. His music is original, complex and challenging in its conception and delivery but remains accessible and absorbing. The music of the Marc Atkinson Trio good-naturedly welcomes all listeners aboard for an intriguing, exhilarating and unforgettable ride.
Marc is backed by two highly respected performers, both well known on the Vancouver Island-based jazz scene: Joey Smith on stand up bass. and Brett Martens on rhythm guitar.
For full information about the Society and its forthcoming shows, please browse our website or follow us on Facebook.
GSJS showcases jazz live in the Comox Valley, giving music lovers an opportunity to enjoys local, regional and internationally-known jazz musicians.