November 24th at 7:30pm
Eryn Sharpe Trio
Members $10, non members $12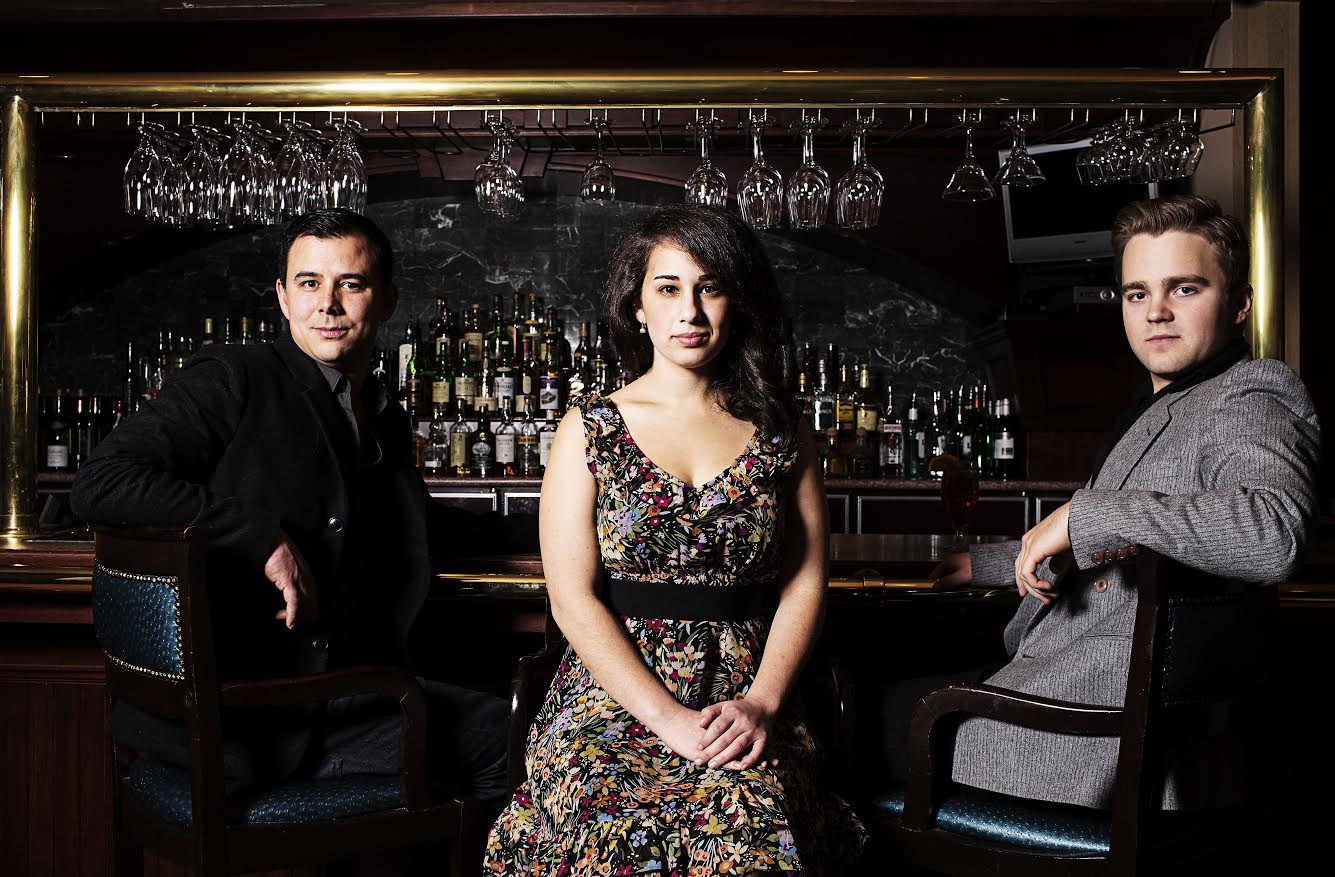 After last week's wonderful show featuring the high-energy music of Louis Armstrong, you have a treat in the opposite extreme this Thursday at The Avalanche Bar.
If you like the idea of a mellow trio, whose music is a wonderful blend of jazz, folk ballad and blues you're going to love the sounds of The Eryn Sharpe Trio. As Eryn told me, "Sometimes it all lines up - the song, the voice, the music. You feel every atom in the room do a little shimmy. That's the feeling we want to share."
Lead singer Eryn Sharpe, along with guitarist Leon Nagasaki, and upright bassist Nick Mintenko have all spent time at music school, and started off playing Jazz together three years ago in a hotel lounge. What started off as a nostalgic obsession with the music of their parents' (and even grandparents') generations, turned into regular gigs, friendship, original song writing, crowdfunding, and now an album. In the past couple of years, the trio has had the honour of playing for the Green Party National Election Night, playing for BC's Lieutenant Governor the Honourable Judith Guichon, and were featured in the Victoria International Jazz Festival both in 2015 and 2016. The consistent verdict is that this trio successfully delivers a sound that is simultaneously polished and spontaneous. They have been praised for their three-part vocal harmonies as well as their nose for timeless repertoire that is seamlessly woven into their sets between original songs.
In February of 2016 the group released a full-length album of original material called "One Day". Created over the course of 10 beautiful summer days on Hornby Island, "One Day" came to life under the guidance of great guitarist turned producer, Marc Atkinson.
The group will make its Courtenay debut at 7:30 pm this Thursday at The Avalanche Bar. Admission is $10 for members, $12 for non-members.
Be warned! Tickets are selling very quickly for the special B3 Kings' December 15 concert; $16 and $20 for members and non-members respectively. They're available at Thursday Night Jazz, Bop City in Courtenay, and Red Carpet in Comox. Don't delay buying yours if you want to avoid being disappointed. Because it's a ticketed event, we have a conservative upper limit for attendance so that everyone has great seating and an opportunity to order dinner before the show.
For a full calendar of this season's upcoming events until the end of May 2017, browse our website or follow us on Facebook.
GSJS showcases jazz live in the Comox Valley, giving music lovers an opportunity to enjoys local, regional and internationally-known jazz musicians.