January 26th at 7:30pm
Ralph Barrat and Marty Steele Trio
Members $10 - non members $12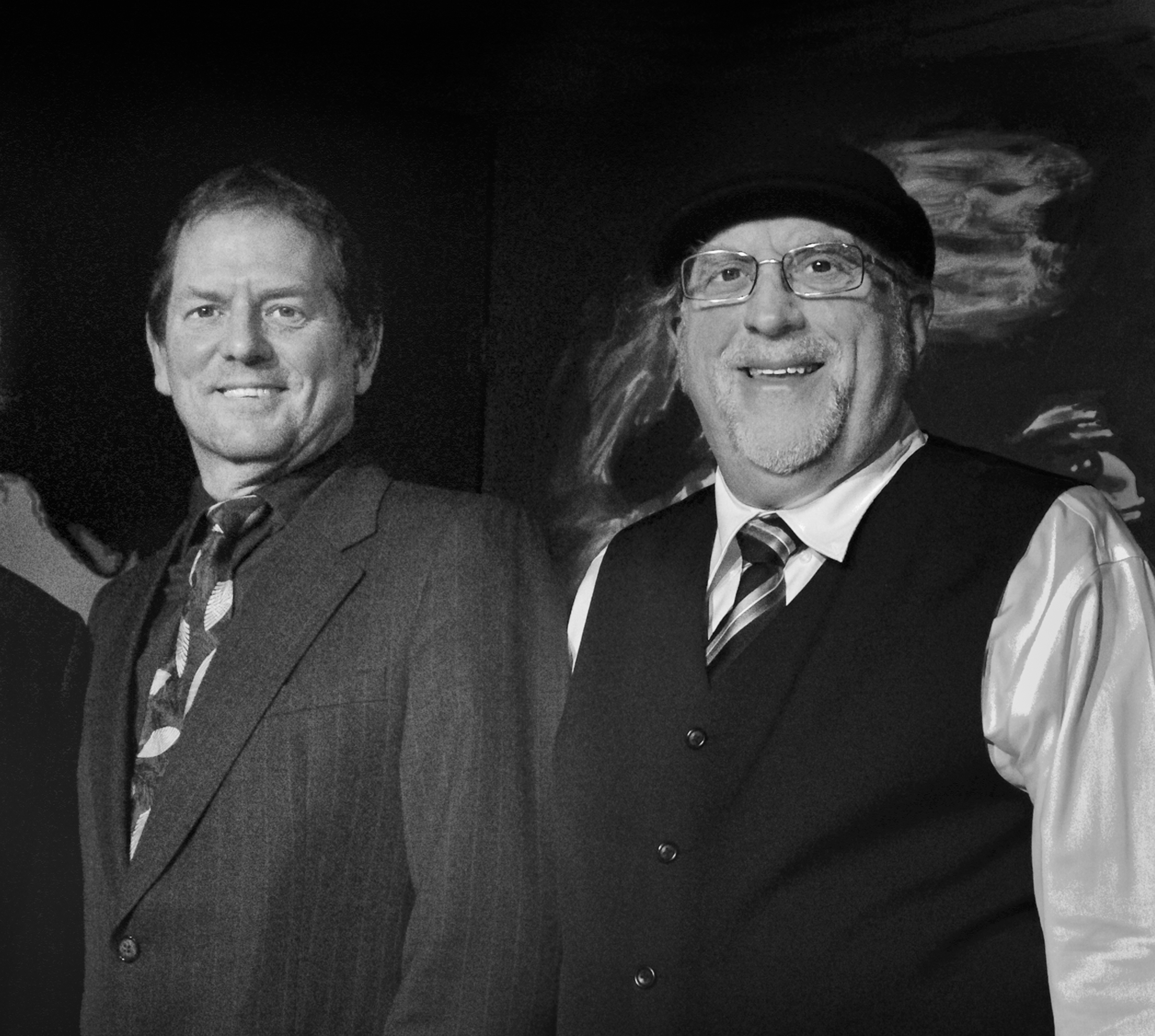 Performing songs from the encyclopedic book of classic standards, Comox Valley's favorite male vocalist Ralph Barrat will be accompanied by keyboardist Marty Steele and his band featuring the effervescent James McRae on the drums and Larry Miller (sax/flute/clarinet). The trio comprises three-fourths of the Jimmy Smith Tribute Band that electrified the Avalanche audience May 2014, and they're returning for a rare encore performance away from Nanaimo.
Marty Steele is Nanaimo's most versatile and busiest keyboard artist, having played at almost every venue possible in the Hub City during the last 6 years, as well as the Victoria Jazz Festival with his own original jazz group NAVICA, the Chemainus Jazz Festival with the MARTYS, the Marine Festival in Nanaimo with both groups and of course, his Jimmy Smith Tribute Band. Steele is a renowned bandleader, soloist, accompanist, and the undisputed master of the left-hand keyboard bass, his explosive energy on stage helps create magical musical moments.
Equally exciting, James McRae is playing on drums. James is the most sought after drummer on Vancouver Island. Along with being Marty's personal drummer, he appears with many groups: Triadically Hip, Boss Tenors, the Jennifer Scott Trio, the Gordon Lightfoot Tribute Band, and many more. Always a crowd favourite at the Avalanche, his enthusiasm and musical approach to his craft make for a very enjoyable evening. When Marty and James perform together, it confirms the old saying that the sum is better than the parts.
Larry Miller teaches woodwinds (sax/flute/clarinet) as well as piano and guitar. As a saxophonist he has produced several CD recordings, Freya's Song (1997), Storm Head (1999) Instance (2006), and been a sideman on other artists' CDs, the most recent recording for singer Maureen Washington. Larry has performed with the Motown group the Temptations and performed in a Big band for comedian Bob Newhart's Victoria appearance. He has taught saxophone for 10 years at the University of Vancouver Island and been teaching large groups and individual lessons since the early 1990s. Larry has enhanced his performance skills playing on cruise ships, in Big bands, and rock groups.
And if the trio isn't enough, the icing will be Ralph Barrat's vocals. Well known to local jazz fans, Ralph is reckoned by many to be the best male vocal performer in the Valley, and the qualities he will bring to the show will make it even more memorable. This is going to be one of the most explosive line-ups of the season. Don't miss it! Showtime this Thursday is 7:30 pm. Admission is $10 for members and $12 for non-members.
Equally important, for those who have been waiting for news about Connor Stewart's March 23 concert (New Orleans-based Connor Stewart & the Bon Temps), is that tickets will be for sale this Thursday: $20 for Society members, $25 for non-members. Tickets are also for sale at Bop City and Red Carpet. Sales will be brisk, so don't delay your purchase to avoid disappointment.
Please browse the Calendar page of the website to see the full line-up of acts between now and the end of May to discover the amazing range of performances you can experience without leaving the Comox Valley. We really have become a jazz destination for many out-of-town artists, and you have the opportunity to expose yourself to live jazz on a weekly basis. You'll be glad you did.
Look for and like us on Facebook.
GSJS showcases jazz live in the Comox Valley, giving music lovers an opportunity to enjoys local, regional and internationally-known jazz musicians.