March 9th 2017 at 7:30pm
N.M.A. Big Band
The Connor Stewart & the Bon Temps' March 23rd ticketed event is sold out.
Members $10 - non members $12
It's their 50th Anniversary! If you're into big band music, this is the night for you.
Since 1967, the Nanaimo Musicians' Association Big Band has promoted the performance of big band music through jazz concerts and ballroom dances in the Mid-Island area. This Thursday it's our turn to hear why this 17-piece band has thrived that long, and how it has contributed so much to the local, regional and international jazz scene. During its half century, the band has given emerging talents their first step up to the professional scene and has awarded tens of thousands of dollars in music scholarships.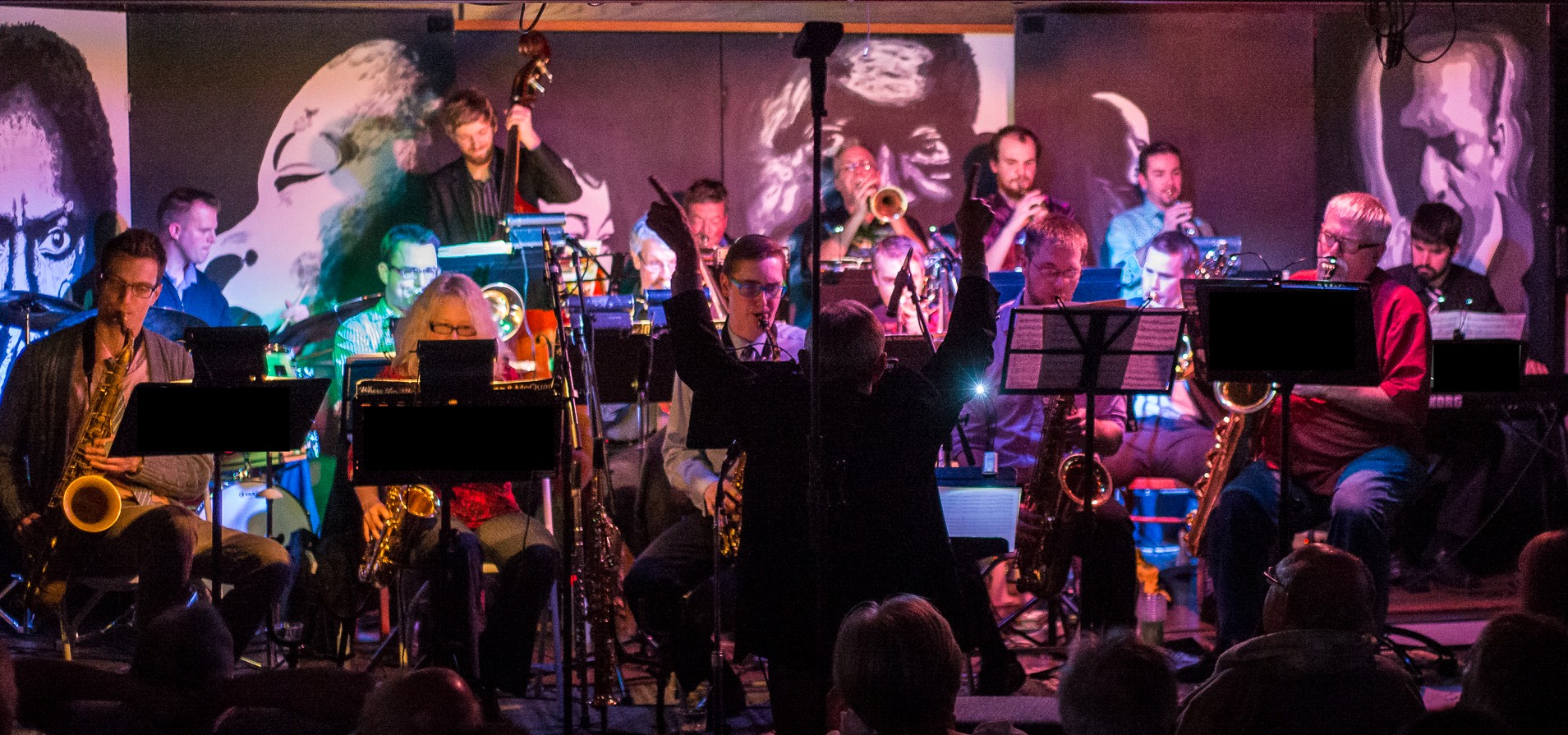 A few of the band's celebrated alumni are Diana Krall, Phil Dwyer, and Ingrid and Christine Jensen. A year ago, saxophonist Connor Stewart left the band to pursue a career in New Orleans and tours around the world. Last spring, award winning high school altoist, Kenton Dick, who was invited to play at the prestigious Monterey Jazz Festival, left to study at Berklee in Boston.
Nearly half of the band's fifteen numbers will feature the fabulous vocalist Sydney Needham whose voice, as many local jazz society members already know, is a powerful match for the band. Perhaps equally exciting are the recent lighting and sound system changes at The Av, so the extended stage will offer great illumination to this large production.
Instrumentally, the show will include Afro-Cuban, swing, blues and contemporary music. Sydney's vocals will cover songs made famous by Julie London, Natalie Cole, Ella Fitzgerald. Compositions include numbers by Basie, Rogers/Hart, Gershwin/Riddle and Porter/Crotty.
Be there early if you plan on rendezvousing with friends; with the extended stage, the room will feel a bit more cozy than usual, and we expect to have a capacity/standing audience.
Please browse the Calendar page of the website to see the full line-up of acts between now and the end of May to discover the amazing range of performances you can experience without leaving the Comox Valley. We really have become a jazz destination for many out-of-town artists, and you have the opportunity to expose yourself to live jazz on a weekly basis. You'll be glad you did.
Look for and like us on Facebook.
GSJS showcases jazz live in the Comox Valley, giving music lovers an opportunity to enjoys local, regional and internationally-known jazz musicians.