March 16th 2017 at 7:30pm
Impressions of Lightfoot
The Connor Stewart & the Bon Temps' March 23rd ticketed event is sold out.
Members $10 - non members $12
And now for something completely patriotic! In advance of our 150th birthday, something unique is happening in Courtenay this Thursday evening. If you're not familiar with jazz music, this will be a wonderful opportunity to explore the genre, based on well known Canadian classics.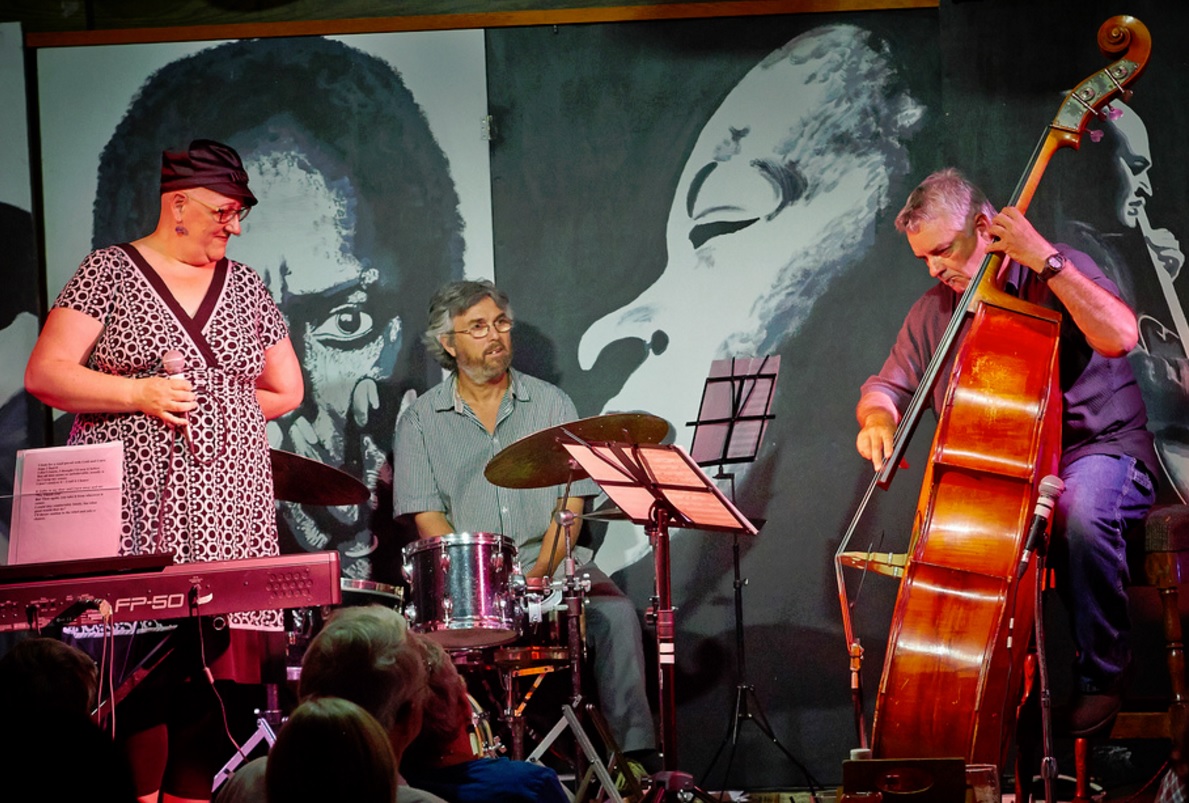 Originally billed as 'James McRae and Friends', this week's jazz at The Avalanche Bar has evolved into a surprise Canadian package entitled 'Impressions of Lightfoot'. Not satisfied with bringing us yet one more wonderful show, James has extended his reach by presenting a purposefully arranged collection of Gordon Lightfoot's compositions, performed by a purposely assembled quartet comprising some of Canada's finest jazz musicians. James has a solid reputation as one of our finest percussionists, and we're always excited when he appears on our stage, but this week he's accompanied by Jennifer Scott, vocals; Rene Worst, bass, and Miles Black on keyboard.
James said, "This musical adventure reflects my individualistic musical personality. I've collaborated with four Nanaimo musical talents; Nico Rhodes, Patrick Courtin, Marisha Devoin, and Marty Steele on these fresh arrangements. Gordon Lightfoot songs such as 'The Way I Feel', 'Song For A Winters Night', and 'The Wreck Of The Edmund Fitzgerald', are just a few of this legendary singer-songwriter's works being covered in this tribute. Of note, Lightfoot started out with aspirations to be a jazz drummer. However, for over half a century he's become best known for his gentle guitar accompaniment to his melodic stories of life. I'm excited to perform these shows with three of my closest musical friends."
Vancouver vocalist Jennifer Scott, specializes in Jazz, Blues, and World Music and considered to be one of today's most important jazz artists working in Canada and the USA. She has played with Gene Bertoncini, Clark Terry, and Kenny Wheeler. "Scott has set herself apart from the jazz-vocalist pack with mesmerizing renditions of the most unlikely tunes." - Jazz Times
West coast bassist Rene Worst is a Canadian treasure. He's a virtuoso and supportive bass player whose ability on both acoustic and electric is a rarity on today's music scene. Rene has played with Chet Baker, David Bowie, and Herb Ellis to name just a few.
Vancouver pianist Miles Black is a highly-respected career musician who brings an enormous wealth of musical experience and expertise to most every facet of the m
Please browse the Calendar page of the website to see the amazing remaining 10 acts in the 2016-2017 calendar.
Look for and like us on Facebook.
GSJS showcases jazz live in the Comox Valley, giving music lovers an opportunity to enjoys local, regional and internationally-known jazz musicians.