March 23rd 2017 at 7:30pm
Connor Stewart & the Bon Temps
Sold out.
Members $10 - non members $12
Laissez les Bon Temps Roulez. Let the good times roll.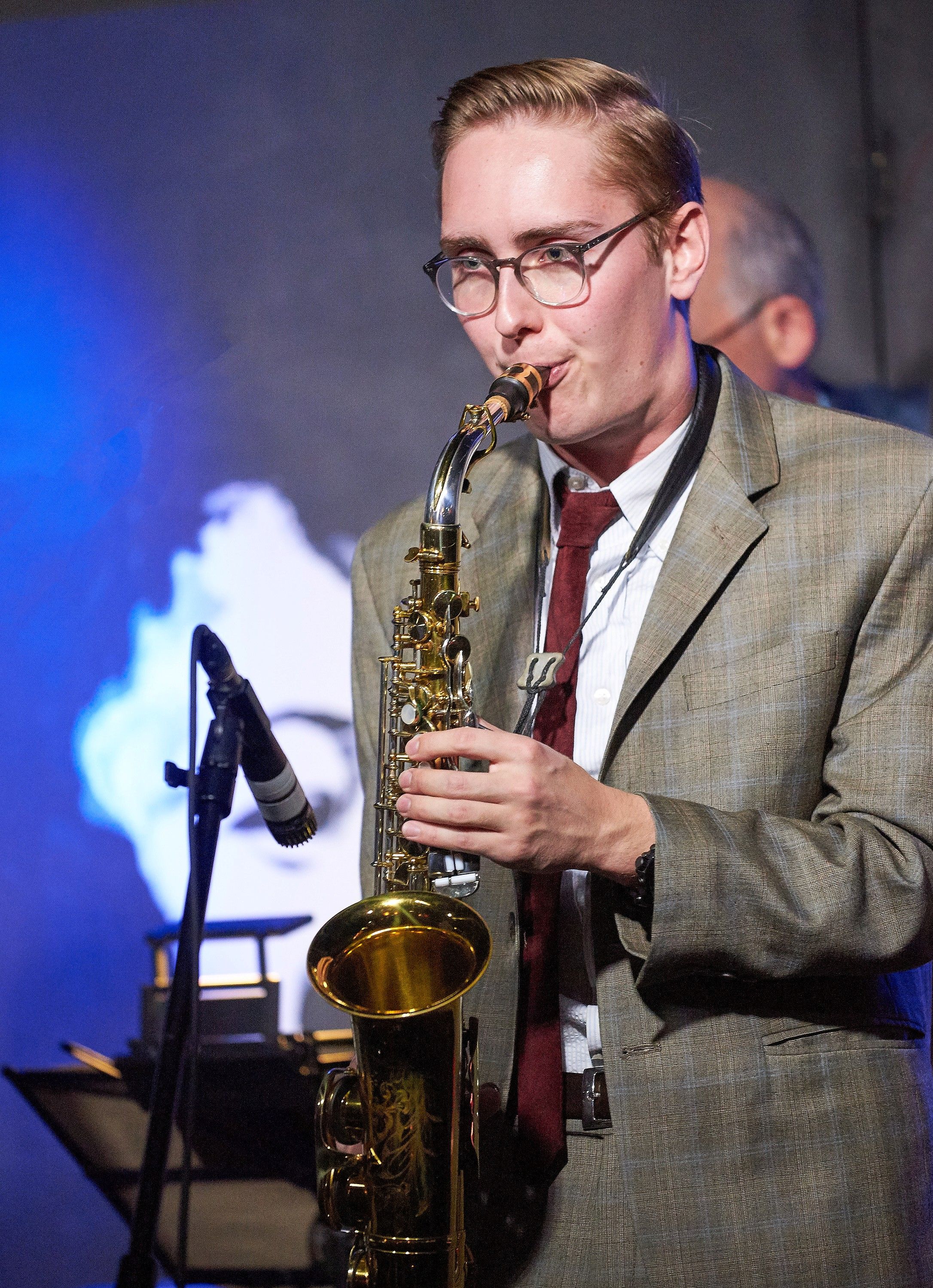 This week's jazz at The Avalanche marks a highlight of Georgia Straight Jazz Society's tenth anniversary events, when Connor Stewart returns to The Avalanche Bar & Grill after leaving for his professional career in jazz music in New Orleans just over a year ago.
This ticketed show has been sold out for weeks, but it's with considerable pride that we can report that since his departure this time last year, Connor's experiences have included regular gigs at Frenchman Street venues in New Orleans, and well as tours to mainland Europe and the UK (including a show at Ronnie Scott's in London), and appearances in locations across the US.
Connor is the Courtenay-born, Nanaimo-raised 20-year old saxophonist, clarinetist and vocalist who is destined for greatness in the world of jazz, and it's with pleasure that we've been able to lure him home for this special event. Connor has promised to blow the lid off The Avalanche!
To help him do so, Connor will be accompanied by New Orleans trumpet great Kevin Louis and trombonist Miles Lyons, as well as Noah Gotfritt, upright bass; Aaron Levinson, drums and tambourine, and Andrew Janusson, Guitar.
Please browse the Calendar page of the website to see the amazing remaining 9 acts in the 2016-2017 calendar.
Look for and like us on Facebook.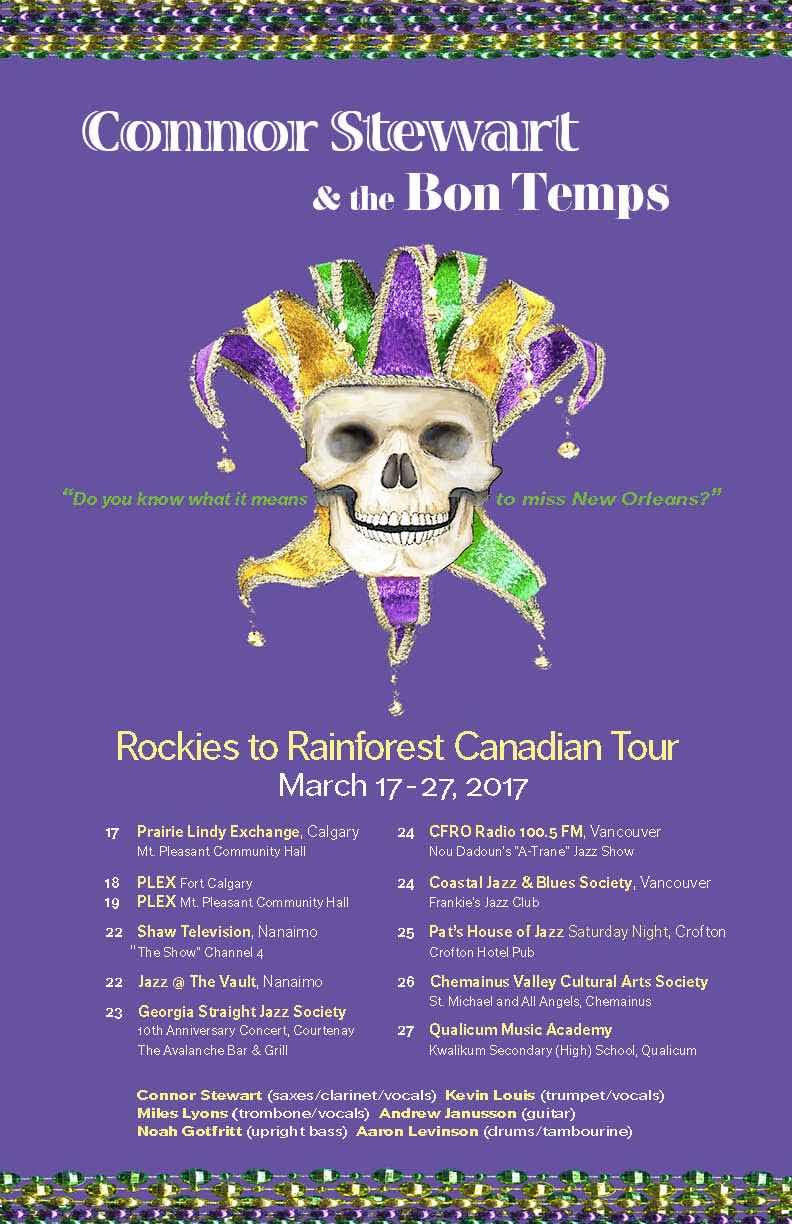 GSJS showcases jazz live in the Comox Valley, giving music lovers an opportunity to enjoys local, regional and internationally-known jazz musicians.