March 30th 2017 at 7:30pm
Dale Graham - Indigo Jazz
Members $10 - non members $12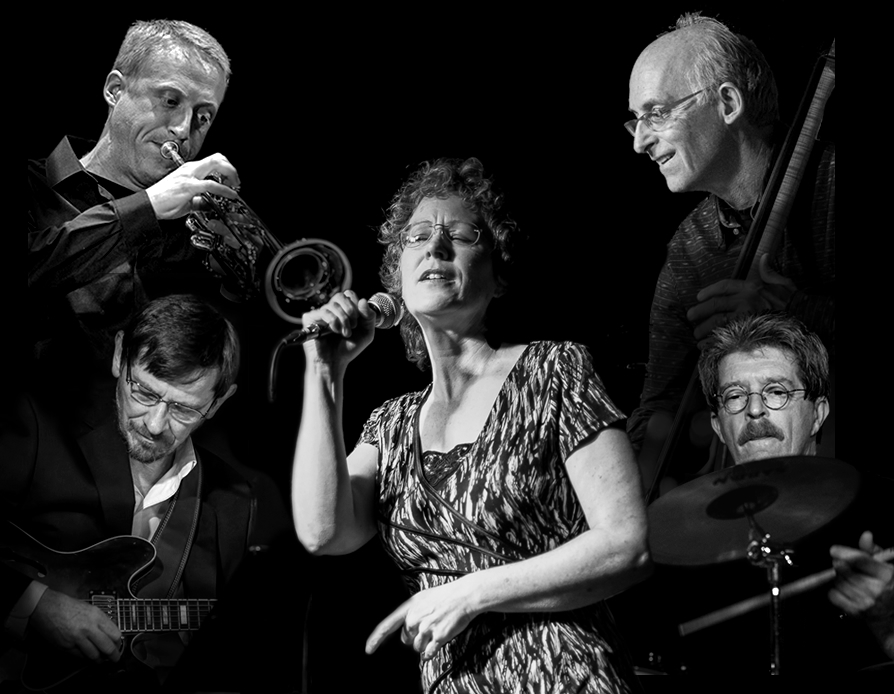 Georgia Straight Jazz Society presents the "Best of Indigo Jazz" fronted by vocalist Dale Graham, this local quintet has earned a reputation for heartfelt, thoughtful, and fun performances. This outing features favourite arrangements from their last several years of jazz society shows.
"Old Devil Moon" and "Rick's Tricks" reckon back to the great Hallowe'en caper of 2013. Thus far, it has been the only gig to find bassist John Hyde wearing fangs and a cape - but you never know. Also from that show is the band's up-tempo version of "Candy", featuring drummer Neil Clark, in emulation of the 1958 Lee Morgan arrangement.
Indigo Jazz guitarist Rick Husband dug into Gordon Lightfoot's repertoire for eight jazzy arrangements at the band's 2012 jazz club gig. For this show, Husband has found a new take on the Lightfoot classic "Softly", with a moody bossa nova setting.
'Four Brothers' is a big band staple, usually rendered in four-part saxophone harmony, but the Indigo treatment diversifies to vocal, trumpet, guitar and bass lines. "Tea for Two" is served up with quirky 7/4 and 6/8 time signatures, and features the sweet trumpet of Jay Havelaar. Both tunes are drawn from the band's 2015 numbers-themed concert. Also from that show, the band will play "Three Little Words", with a nod to Stevie Wonder, and "You Only Live Twice", in a 6/8 version that will have even James Bond wondering what happened.
Late last year, Indigo Jazz brought their jazz travels show to The Avalanche, and found crowd-pleasers in their Afro-Cuban take on Joni Mitchell's "Carey", and their slow funky burn on Patsy Cline's "Walkin' After Midnight".
Please browse the Calendar page of the website to see the amazing remaining 8 acts in the 2016-2017 calendar. The end of the 2017 season is almost fully booked and we are building the 2018 season.
Look for and like us on Facebook.
GSJS showcases jazz live in the Comox Valley, giving music lovers an opportunity to enjoys local, regional and internationally-known jazz musicians.