May 4th 2017 at 7:30pm
Greg Bush Night at the Avalanche
Members $10 - non members $12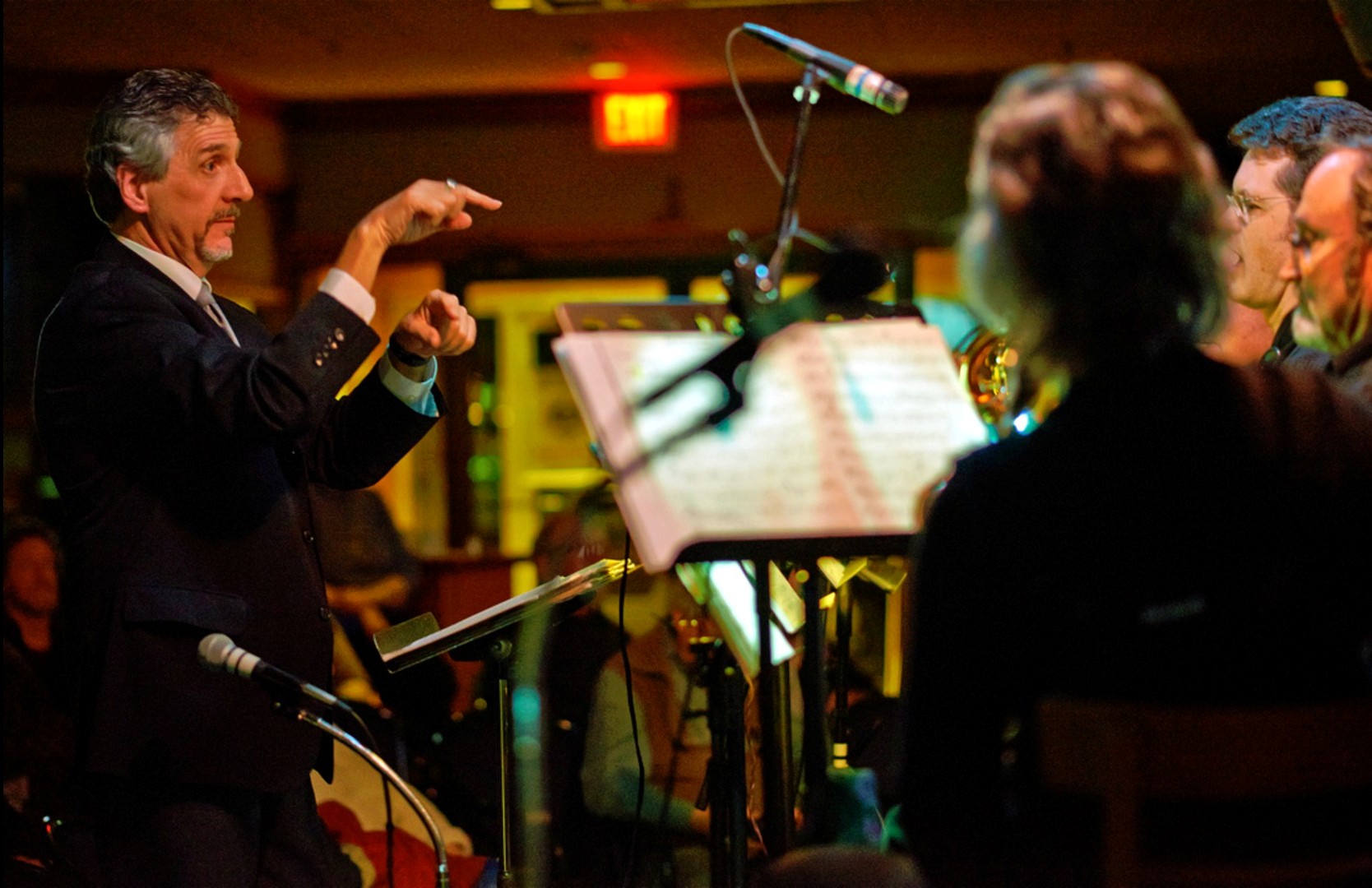 Georgia Straight Jazz Society is thrilled to present the Georgia Strait Big Band (GSBB) this Thursday at the Avalanche Bar & Grill on a very special evening to honour the unique contributions of conductor Greg Bush, in recognition of his tenth anniversary of exceptional leadership, mentoring and guidance to members of the Georgia Strait Big Band.
Greg is a Professor of Jazz Studies at Vancouver Island University. Aside from his profound musical abilities to compose, arrange and conduct, it is thanks to Greg's gracious manner, teaching ability, positive energy and demeanor that has kept band members returning year after year.
A resident of Nanaimo, Greg has faithfully made an estimated 500 Monday evening trips to Courtenay during band season, to conduct the GSBB at rehearsals and performances. On behalf of the entire arts community in the Comox Valley, this is the evening when the band members extend their gratitude to Greg for his musical contribution to the Comox Valley and their personal musical development.
Commented GSBB Manager, Rob Peterson, "Big Bands are a precious commodity that have been part of the Comox Valley music scene for 80 years. Under Greg's leadership, the Big Band has been exceptionally well cared for, and equipped to carry the tradition of this great music into the future."
Expect an excellent evening of Big Band musical celebration, including vocalist Jackie Zbirun, together with many favourite standards, as well as some of Greg's unique compositions and arrangements written especially for the band. Lots of fun things are planned by band members that will contribute to a most special and memorable evening.
Georgia Strait Big Band personnel and the Jazz Society would like to thank all the music fans in the Comox Valley that have supported the band's music program over the years.
So, if big band music is your thing and you haven't previously been to Thursday Night Jazz at The Ave, now's a great opportunity to discover this highly popular venue, and the friendly atmosphere among jazz music lovers.
With only a handful of concerts remaining in this current performance season, you can view the forthcoming acts between now and the end of May and the line-up of great shows already booked in the 2017-18 season on the website calendar page, together with a superb gallery of photographs on the Photos/Videos page displaying four years of previous performers. Applications for Society membership ($15 individual, $25 family) are also available online, payable by PayPal.
Look for and like us on Facebook.
GSJS showcases jazz live in the Comox Valley, giving music lovers an opportunity to enjoys local, regional and internationally-known jazz musicians.