September 7th 2017 at 7:30pm
John Lee Trio
Members $10 - non members $12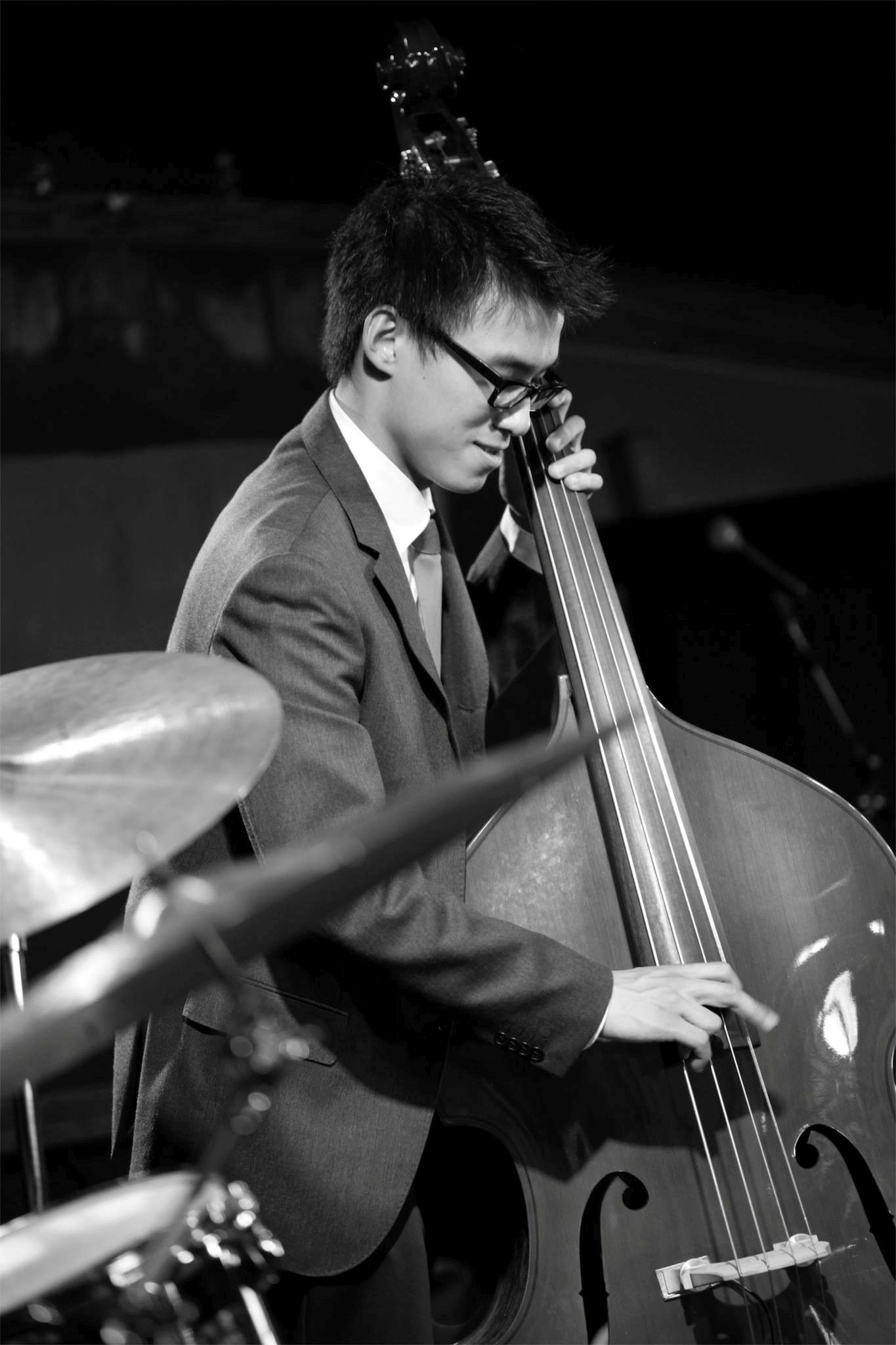 After a summer break, Georgia Straight Jazz Society heads into another exciting 40-show season of great music this Thursday. Concerts will regularly take place each Thursday evening at Avalanche Bar and Grill between now and the end of next May, with shows commencing at 7:30pm. In addition to reminding our members and regular jazz fans, this first press release of the season is especially addressed to those fortunate people who moved to Comox Valley during the summer. If you're still coming to terms with what's on in the Comox Valley, and you haven't yet put down any cultural or artistic roots in your new community, please come on down and expose yourself to the amazing, friendly and thriving jazz scene in Courtenay. We have a national and international reputation for the quality of our activities, and a quick visit to the "calendar" page confirms the depth and diversity of our 2017-2018 bookings.
We're especially proud to start off the season with one of our most popular artists: the highly acclaimed multi-instrumentalist John Lee is on stage with his project IN THE SPIRIT OF RAY BROWN featuring Vancouver-based pianist Nick Peck and Victoria-based drummer Kelby MacNayr. This project reflects upon the repertoire, energy and the music stylings of the legendary trio lead by Ray Brown throughout the last 25 years of his life before his passing in 2002. Some of the greatest hits you can expect to hear at this event include Ray Brown's original compositions such as "Bassface" or "Captain Bill" while touching up on jazz standards arranged by the trio such as "Lil' Darlin'" (made famous by the Count Basie Orchestra) and "The Days of Wine and Roses". Come enjoy a night of deep swing featuring some of the most authentic jazz musicians Canada has to offer!
When you attend a performance by John Lee, you can always expect a virtuosic show with a great deal of positive energy. Lee performs heavily as a leader and as well as a sideman, backing up some of the leading international jazz artists such as George Colligan, Larry Fuller and Cyrus Chestnut.
Nick Peck is one of the most in-demand pianists and organists in the Vancouver jazz scene today. Peck's impeccable timing and deep-rooted knowledge of the music shows vividly on the bandstand. His recent works include regularly playing organ with Vancouver saxophone legend Cory Weeds, and performing with NYC saxophonist Nick Hempton at Frankie's Jazz Club in Summer 2017.
Kelby MacNayr is a must-see jazz percussionist, educator and curator of music in Victoria BC. MacNayr has performed with some of the best and teaches at Port Townsend Centrum Jazz workshop run by bass maestro John Clayton. His contribution to the jazz scene on Vancouver Island is endless and he still remains one of the head figures at Hermann's Jazz Club, as a performer and as a member of the Jazz on View society.
Admission is $10 for members, $12 for non-members. Come down a little early if you're planning dinner or meeting friends; John Lee always attracts a good turnout. For full information about the jazz society and an archive of previous seasons, browse our website.
As well, we're giving a plug for the Nanaimo International Jazz Festival Association regarding nine jazz events they're presenting on September 15-17. Please visit Nanaimo Jazz Fest for more information.
GSJS showcases jazz live in the Comox Valley, giving music lovers an opportunity to enjoys local, regional and internationally-known jazz musicians.