September 21st 2017 at 7:30pm
Johnny Summers Band
Members $10 - non members $12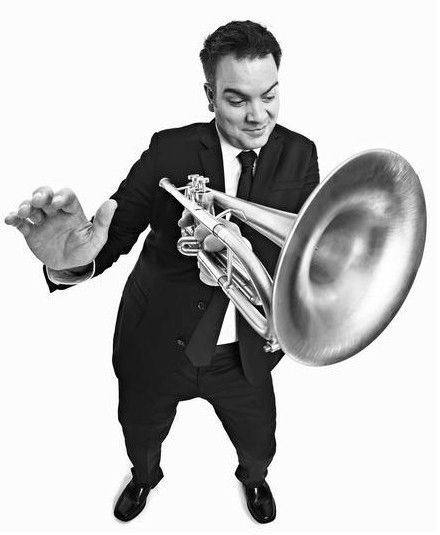 After the first two wonderful opening shows for the 2017-18 season at The Avalanche Bar and Grill, Georgia Straight Jazz Society is introducing one of Alberta's great jazz artists, trumpeter and vocalist, Johnny Summers.
Called by Midwest Record, Johnny Summers "turns in such a sweet dazzling date that's just going to blow your mind". Johnny captures the audience from every stage with his clever yet natural approach to both life and music. With his versatility in the jazz idiom, from traditional to modern jazz, Motown, soul, funk and blues, he can be found on stage from duo, trio, quartet to full jazz orchestra. Join Johnny Summers this Thursday, with two of Canada's top jazz artists for a night out, Calgary's Egor Ukoloff piano, and Comox Valley's John Hyde bass.
Educator and band leader Calgary jazz pianist Egor Ukoloff is one of the Canada's top and busiest piano players. From performing privately to public appearances in Canada and overseas to working in a recording studio as a producer or a sideman Egor is in demand for professionalism and knowledge.
John Hyde needs no further introduction to jazz fans in the region. He is quite exceptional, and we are always pleased to welcome him back to our stage.
Johnny Summer's commitment to excellence and variety is evidenced in the seamless performance that he gives every time he steps onto the stage. He is a master of versatility, in both style and mood. Even after hundreds of concerts and years of working diligently on his craft, he still sees every performance as sacred. His hours of daily practice can easily go well into the night. One of his many gifts to the audience comes in the form of expecting nothing but the best from himself and his musicians.
With influences including Stevie Wonder, John Mayer, Louis Armstrong and Frank Sinatra, it comes as no surprise that he has something to offer everyone in the room. His musical abilities are accented by his natural capacity to bring wit, soul and laughter to every show. With flowing passion and soul, Johnny is a performer of boundless ability and stage appeal. Versatility, distinction and excellence are foremost attributes, and his clever yet natural approach to both life and music offers a unique experience at every performance.
Johnny's musical vision is simple: to reach people, to bring joy, to comment on the human condition, and to connect with others through his musical passions. Says Johnny, "There is no feeling more gratifying and humbling than to have touched someone through music, and I am forever thankful for the inspiration and encouragement this affords. I look forward to seeing you at our upcoming performance."
GSJS showcases jazz live in the Comox Valley, giving music lovers an opportunity to enjoys local, regional and internationally-known jazz musicians.