September 28th 2017 at 7:30pm
Dave Stewart Septet
Members $10 - non members $12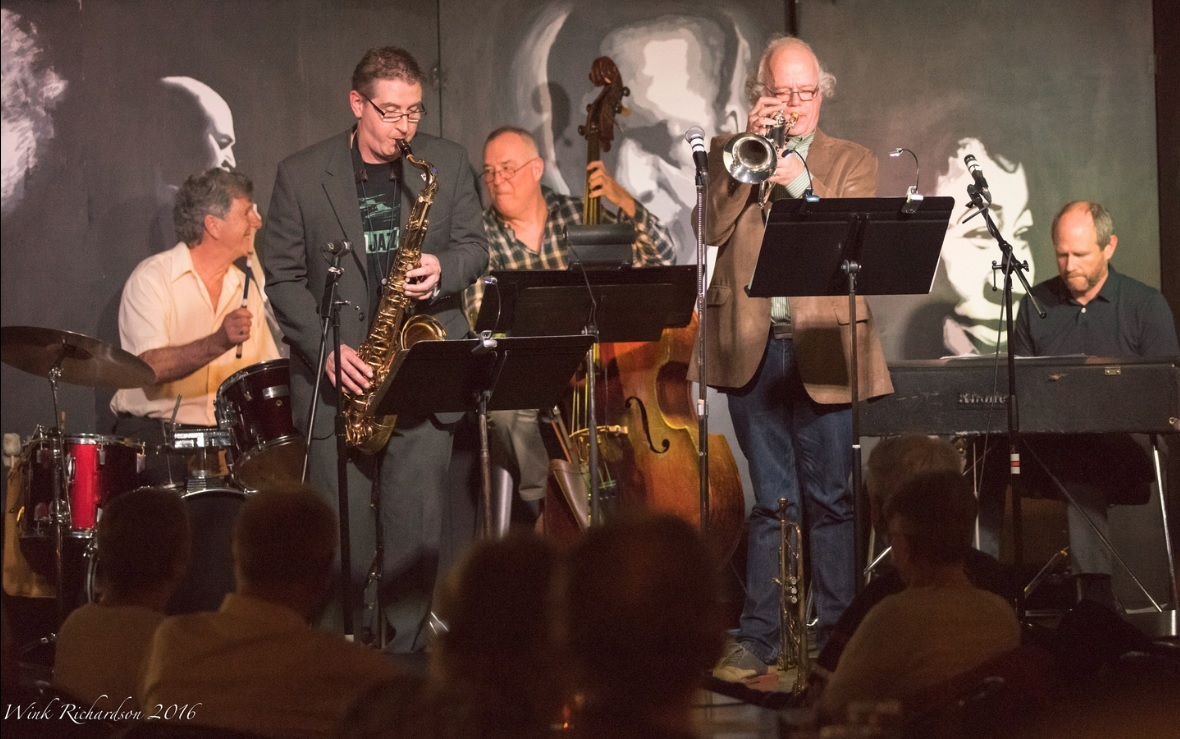 The Dave Stewart Septet features an ensemble of well-known favorite local and regional jazz artists. They are teaming up to bring you an evening of familiar standards with a sprinkling throughout of exciting originals composed by Jeff Agopsowicz and by Rob Uffen.
The group's Miles Davis tribute theme last year was a well-received debut for the musicians as a group, attracting much attention and many accolades. This year's repertoire includes compositions by Charlie Parker, John Coltrane along with other well-known standards as well as some new originals.
The group is composed of a stellar list of musicians: Dave Stewart (group leader on trumpet), Claudio Fantinato (alto saxophone), Dan Craven (tenor saxophone), Jeff Agopsowicz (trombone), Chad Geekie (piano), Wayne Finucan (drums), and Rob Uffen (bass). Although each is an individually passionate and talented musician, they collectively make up a dynamic combination that only serves to inspire an even higher level of musical excellence. Plan on being there to experience this exceptional musical combination!
The group attracted a large turn-out last season, so plan on getting there a little early if you're meeting friends or planning dinner before the show, there is no better value for money venue for fine live music.
For more information about Georgia Straight Jazz Society, and its exciting calendar of events between now and the end of May please browse the website. Our goal is to enable Comox Valley residents the opportunity to affordably expose themselves to fine live jazz music, and to further their knowledge and appreciation of the art of jazz. Dare yourself!
GSJS showcases jazz live in the Comox Valley, giving music lovers an opportunity to enjoys local, regional and internationally-known jazz musicians.