October 5th 2017 at 7:30pm
Sympatico Jazz
Members $10 - non members $12
After four wonderful opening shows this season, it's time to show off the some of Comox Valley Region's finest jazz artists when The Georgia Straight Jazz Society presents Sympatico Jazz on stage at The Avalanche Bar.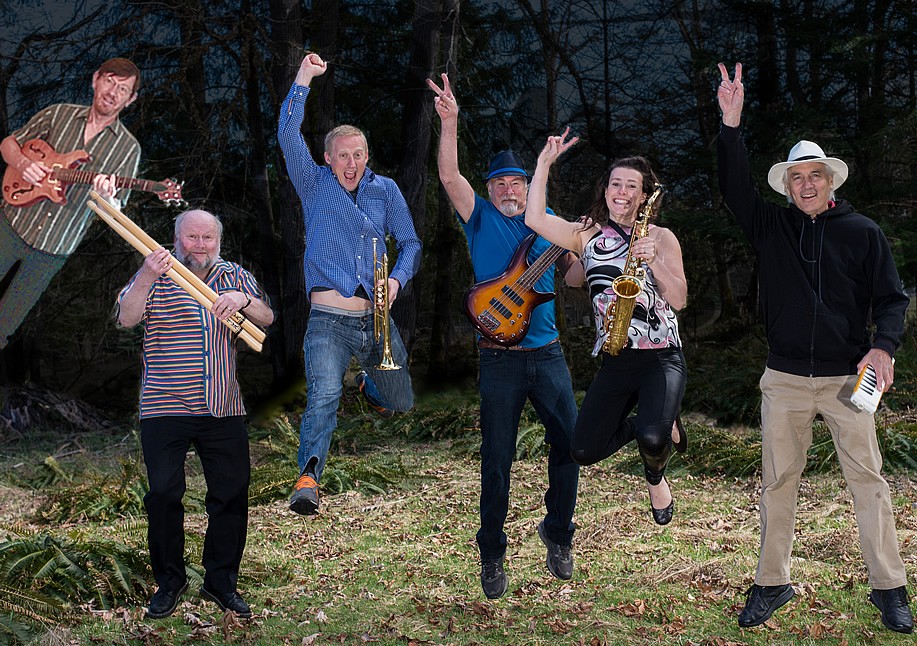 Sympatico Jazz is led by Don MacKay on 5 string fretless bass and Michael Eddy on keyboards, and features Tom Tinsley on drums, Rachel Fuller on sax, clarinet and EWI, Jay Havelaar on trumpet and Rick Husband on guitar. These well known and loved Comox Valley and Campbell River musicians will play an exciting program which recognizes the incredible talent of composers such as Chick Corea, Herbie Hancock, Wayne Shorter, and Horace Silver.
On piano, Michael Eddy maintains a solid, sensitive approach to accompaniment. He will be performing some very fiery solos. Michael's incredible talent and his compassionate approach to tackling very challenging music makes this band an absolute pleasure to listen to.
Rachel Fuller and Jay Havelaar, on horns, play so well together that at times you would think you were listening to one instrument, not two. Expect to hear them at their finest.
Rick Husband, guitar, brings a style which is perfectly in step with the rest of the band and his solos are always a pleasure to listen to.
On fretless 5 string bass, Don MacKay is totally in the groove with dynamics and tempos locked right in. Don's solo contributions often challenge the bounds of traditional bass playing.
Drummer Tom Tinsley brings to the band a wealth of musical expertise and plays with both the energy and taste needed to perform Sympatico's music.
Sympatico is an energetic infusion of talent, conceived to be unique and enjoyed by all, so please come on down and discover why Courtenay has built its reputation as the hottest jazz community in British Columbia.
Please browse our website to see the full calendar of performers booked between now and the end of May 2018. Better still, make Thursday Night Jazz a regular part of your weekly schedule. You will be glad you did!
GSJS showcases jazz live in the Comox Valley, giving music lovers an opportunity to enjoys local, regional and internationally-known jazz musicians.