November 9th 2017 at 7:30pm
Ken McDonald Quartet
Members $10 - non members $12
Last week, wonderful New Orleans jazz , moving ahead about eight decades, with a fusion of musicians, we present the Ken McDonald Quartet.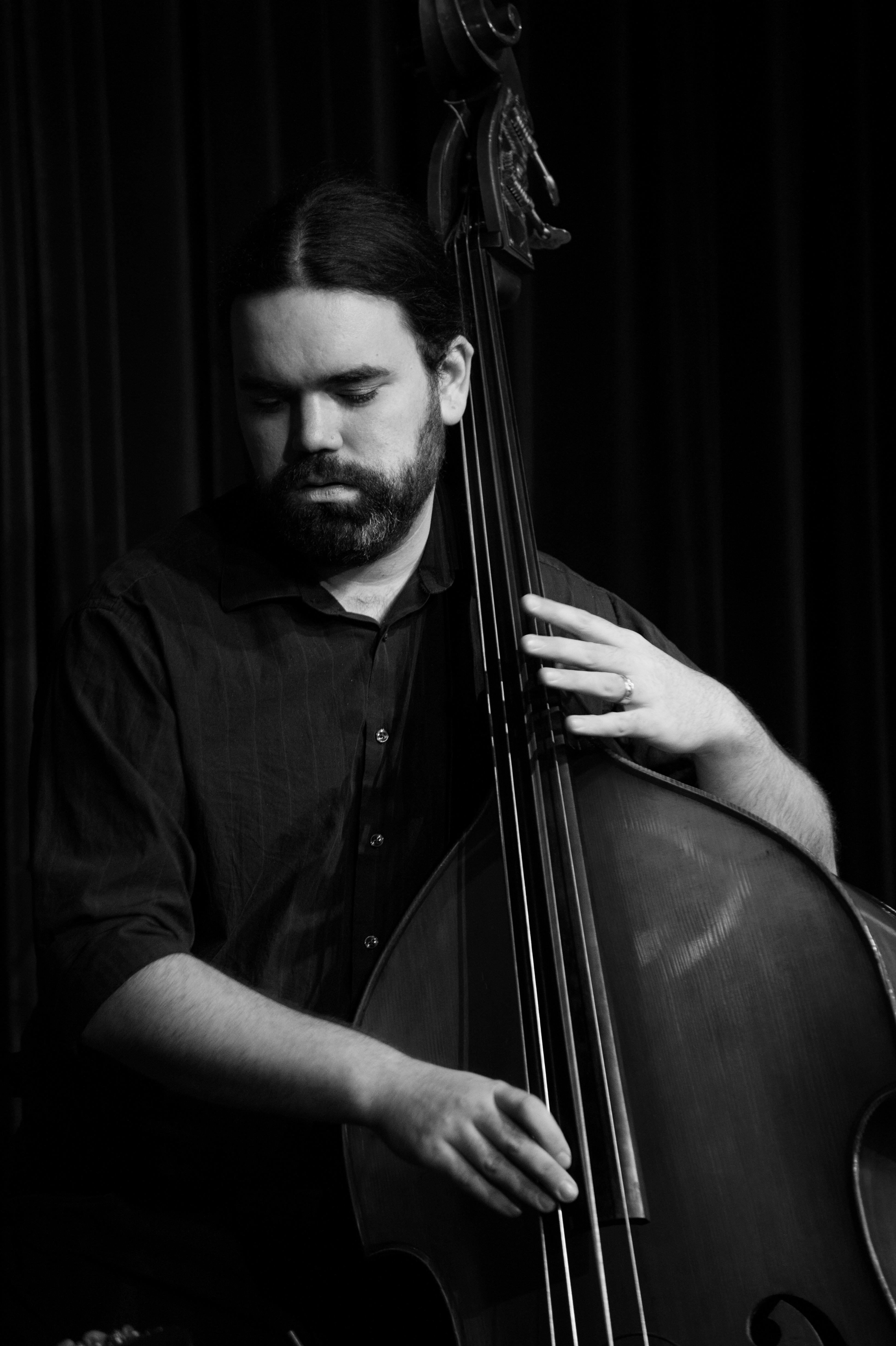 The Ken McDonald Quartet's interests are quite global. This is best illustrated by the inclusion of an oud in their instrumental line-up. An oud? The oud is a short-neck lute-type, pear-shaped stringed instrument (a chordophone in the Hornbostel-Sachs classification of instruments) with 11 or 13 strings grouped in 5 or 6 courses, commonly used in Persian, Greek, Turkish, Jewish, Byzantine, Azerbaijani, Arabian, Armenian, North African (Chaabi, Classical, and Spanish Andalusian), Somali and Middle Eastern music.
The Ken McDonald Quartet is an exuberant and dynamically diverse jazz ensemble hailing from Toronto, Ontario. Bassist/leader Ken McDonald formed the group in 2008 in order to create music that takes inspiration from a colourful array of influences. With Paul Metcalfe (saxophones), Demetri Petsalakis (guitar/oud) and Lowell Whitty (drums) rounding out the ensemble, the Ken McDonald Quartet fuses modern and traditional jazz disciplines while stealing world music influences ranging from Brazil, the Middle East and New Orleans. The melody has always been the principal focus in Ken's music and this band brings these tuneful compositions to life with an unbridled rhythmic drive and an exciting spark of spontaneity.
The Ken McDonald Quartet has released two records to critical acclaim: Pay What You Can (2010) and Sitting, Waiting, Wasting Time (2015), the latter being engineered by Gemini Award-winning musician/producer Dave Clark (The Woodshed Orchestra/The Rheostatics). This ensemble has toured central Canada several times and has performed at notable venues such as The Rex, The Emmet Ray, Options Jazz Lounge and Manhattan's Music Club. The Quartet was also a featured act at St. Catherine's Budding In The Soil Festival in 2015.
This is the band's first tour of western Canada, and we're proud to host their opening appearance. If you're interested is sampling their wonderful music, visit KenMcDonaldJazz.bandcamp.com
Please browse our website to see the full calendar of performers booked between now and the end of May 2018. Better still, make Thursday Night Jazz a regular part of your weekly schedule. You will be glad you did!
GSJS showcases jazz live in the Comox Valley, giving music lovers an opportunity to enjoys local, regional and internationally-known jazz musicians.