March 1st 2018 at 7:30pm
Jeff Drummond Trio
Members $10, non-members $12
Our season of local jazz artists continues this week when the Jeff Drummond Trio will evoke the sound of classic soulful b3/guitar trios (ala Jimmy Smith and We Montgomery).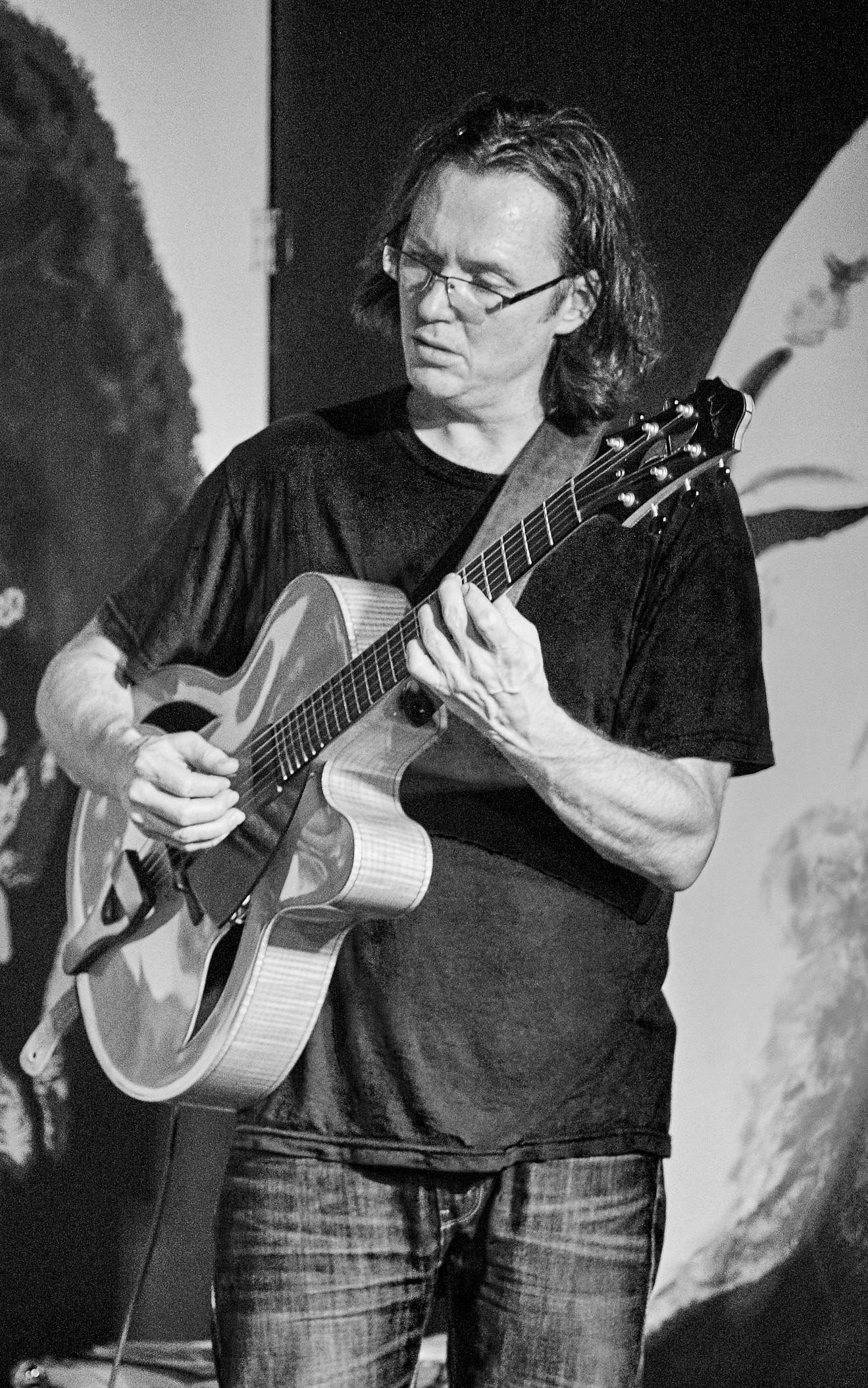 Guitarist Jeff Drummond is joined by his musical mates Steve Fletcher (keyboards) and Jon May (drums). The trio will perform jazz standards and pay tribute to great jazz guitarists' compositions. Drummond will include original compositions as well. This is a rare chance to catch these exceptional musicians performing together in a different context.
Since graduating from music school in the early '90's, Jeff Drummond has worked as a guitarist, educator, composer, producer and engineer. As Jeff said in his recent interview, "Over the past two and half decades, I've explored many musical genres, toured North America and The United Kingdom as bandleader and freelance guitarist for numerous artists and bands. I appeared on national television/radio programs and garnered countless recording credits for various streams of media including radio, CD, TV and film." On stage or in the studio, he has worked with countless highly acclaimed artists in many different roles.
"As bandleader, guitarist and primary composer for the groove-based jazz trio 'Sinistrio' I've also served as engineer and co-producer for all the group's CD's. Their latest release; The Perfect Human spent over 6 weeks at #1 on the Earshot Canadian Jazz Charts, and was nominated for best instrumental album at the Western Canadian Music Awards in 2014."
Drummond's latest CD project released in Jan 2015-Drummond & Hyde: Spoondrift was recorded at Dove Creek Studios in the Comox Valley. It comprises mostly originals performed in a mellow style: an acoustic format of relaxed and ambient instrumental guitar and bass music in the jazz idiom. Jeff teaches individual/private and ensemble lessons in a variety of styles. He's also a member of the teaching faculty at the CYMC jazz camp in the Comox Valley.
Even at an early age Steve Fletcher knew that his life would revolve around music. He experimented with piano and drums, and toured with alternate rock and funk bands. Realizing he needed to better understand music theory, he became classically trained through the Royal Conservatory, and completed his diploma in jazz performance at Mount Royal College. He went on to tour Canada for over 10 years playing everything from funk to country. He's influenced by everything from classical music and Dire Straits to Kurt Cobain, Stevie wonder and Michael Jackson. It's the chance to create something accessible that really gets Fletcher excited.
Jon May too has had a lifelong passion for jazz. He actually stole jazz recordings from an older sibling so he could have them to himself. Later, listening wasn't good enough, so he learned to play drums. Jon completed a BA in Jazz Studies at the University of Southern Maine and then studied with Les Harris Jr. of "The Ritz". A talented composer and player, Jon brings thoughtfulness to many genres of the Canadian music scene.
For more information about the forthcoming shows during the remainder of this performance year, please browse the GSJS web site and select the calendar tab. More important, come on down to any of the shows and discover why Courtenay has the reputation as the friendliest and best jazz venue in British Columbia. You'll be glad you did!
GSJS showcases jazz live in the Comox Valley, giving music lovers an opportunity to enjoys local, regional and internationally-known jazz musicians.