March 15th 2018 at 7:30pm
N.M.A.Big Band
Members $10, non-members $12
Oh! what a night this is going to be! The Nanaimo Musicians Association (NMA) Big Band with stunning vocalist Sydney Needham is returning to The Avalanche this Thursday.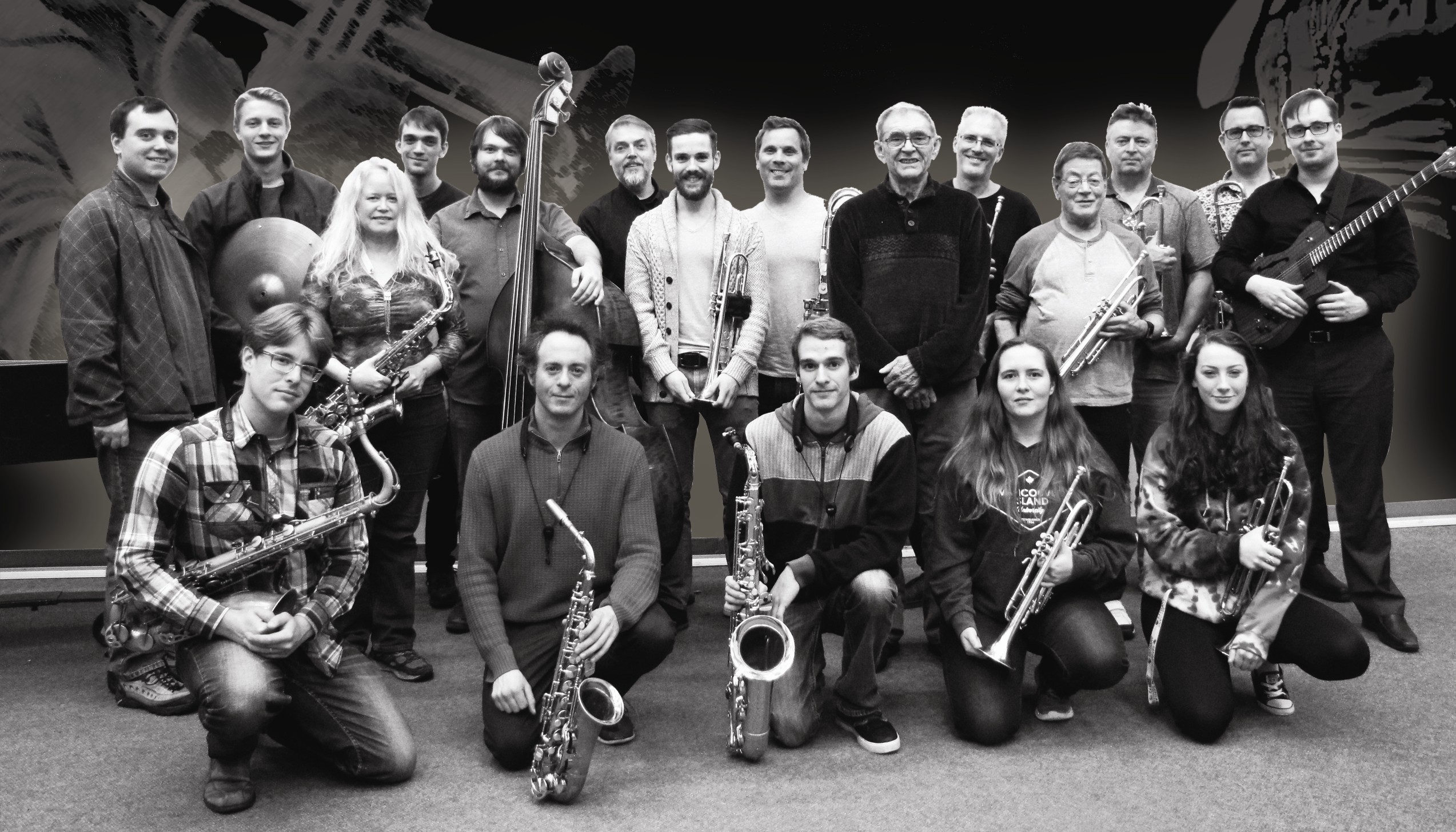 This exciting band always rocks the house with its amazing repertoire and talent, together with Sydney's powerful performances.
An 18-piece band on The Avalanche's extended stage, is an event not to be missed. It's the NMA Big Band's 51st year! And they're promising something special to celebrate.
The band's wide-ranging repertoire includes Swing, Latin, New Orleans, Fusion, and Funk rhythms. Since 1967, the NMA Big Band has promoted the performance of big band music through jazz concerts and fund-raising dances in the Mid-Island area. During its half century, the band has given emerging talents their first step up to the professional scene and has awarded tens of thousands of dollars in music scholarships.
A few of the band's celebrated alumni are Diana Krall, Phil Dwyer, and Ingrid and Christine Jensen. More recently, saxophonist Connor Stewart has left the band to pursue a career in New Orleans and tours around the world. Last Spring, award winning high school altoist, Kenton Dick, who was invited to play at the prestigious Monteray Jazz Festival, left us to study at Berklee School Of Music in Boston. Our 2017 Scholarship winner, composer/arranger, and guitarist Jesse Marshall, was invited to enter the Masters in Music Degree Program at the University of Toronto.
For those folks who love big band music, the show doesn't get any better than this; if that includes you, plan of coming down early to The Av; these guys are always popular. Spend a couple of hours with us, and find out why.
For more information about the forthcoming shows during the remainder of this performance year, please browse the GSJS web site and select the calendar tab.
GSJS showcases jazz live in the Comox Valley, giving music lovers an opportunity to enjoys local, regional and internationally-known jazz musicians.