March 29th 2018 at 7:30pm
Impressions of Lightfoot
Members $10, non-members $12
On Thursday, March 29 Georgia Straight Jazz Society presents a memorable performance of Gordon Lightfoot's songs, arranged in a jazz and improvisational context; performed in a loving way and presented by some truly great musicians!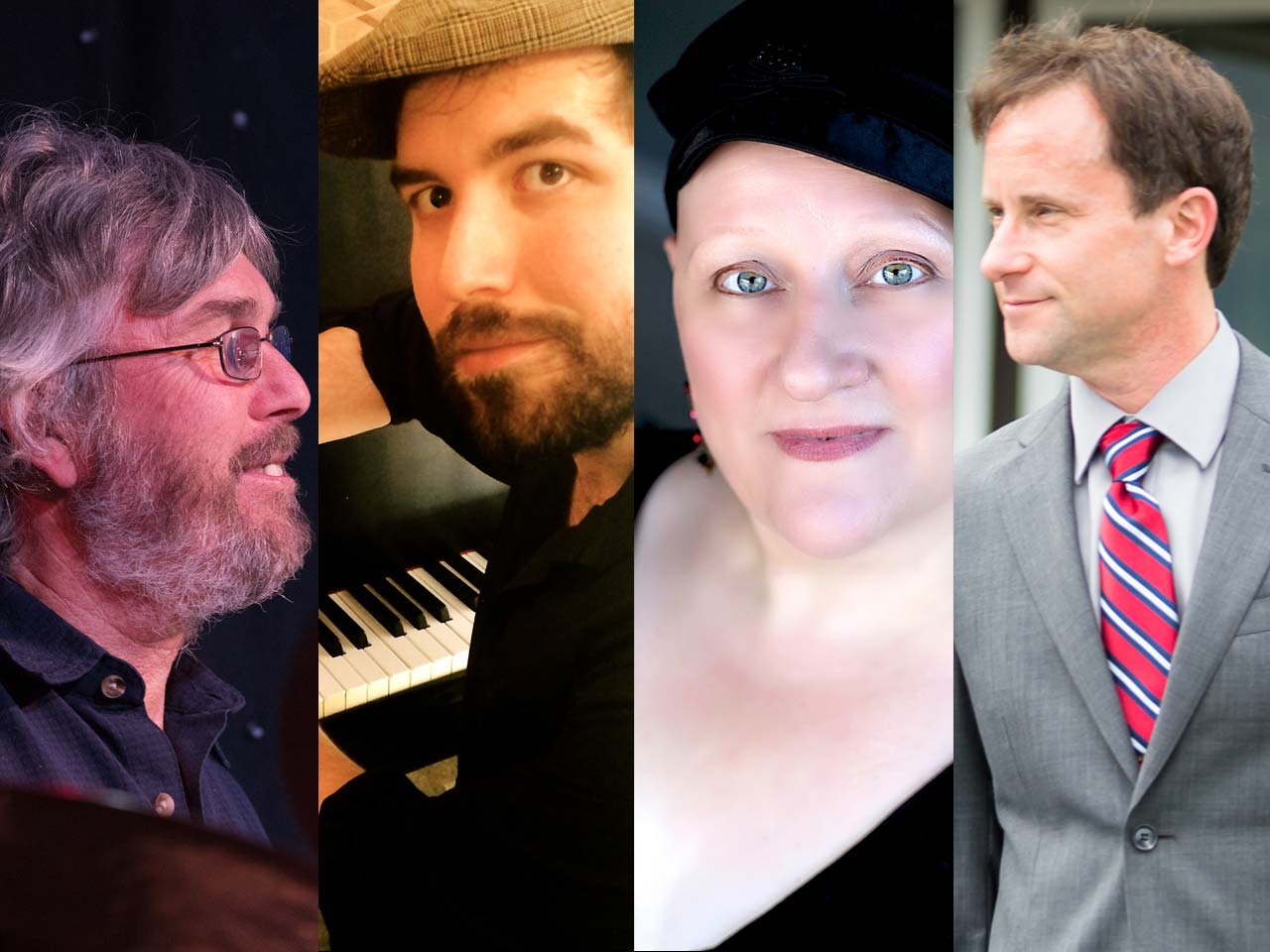 The band features three of Canada's most highly regarded and sought-after musicians; Jennifer Scott - vocals, Ken Lister - bass, and Nico Rhodes - piano, under the leadership of James McRae, the arranger and drummer behind this idea of re-envisioning Lightfoot's iconic songbook with these fresh interpretations of his music.
This music debuted at a 2017 Thursday night concert at The Avalanche, and has since become a most successful CD.
Vancouver vocalist Jennifer Scott, specializes in Jazz, Blues and World Music and is considered one of today's most important Jazz artists, working in both Canada and the USA. She has played with Gene Bertoncini, Clark Terry and Kenny Wheeler. "Scott has set herself apart from the jazz-vocalist pack with mesmerizing renditions of the most unlikely tunes" Andy Gilbert (Jazz Times). www.jenniferscott.ca
Ken Lister has been a professional jazz bassist since 1983, winning accolades and Juno awards along the way. He currently performs and teaches in Vancouver and on Vancouver Island and has toured across Canada and internationally to Australia, the British Isles, Cuba and South America. https://kenlister.me/
Nico Rhodes is a studio musician, music director, arr./orch., composer, pianist and woodwind player, Nico is at home in almost any musical environment. Starting his career at the age of 16, Nico has written for symphony orchestra, jazz ensemble, big band, choir and theatre. Most recent credits include music director for several Chemainus Theatre Productions, CD with Rick Scott of Pied Pumpkin fame, and arranger with James of the Impressions of Lightfoot material. "Breathtakingly fresh sounds and style radiate from this young musician whose hands effortlessly fly across a keyboard leaving us in utter amazement and jumping to our feet at the end of a solo!" Valley Hennell - promoter.
James McRae has been playing the drums and making music professionally since 1980. Aside from being a musician, James delights in writing songs, teaching others, arranging and always offering something creative within the music in which he is involved. Recent credits include the CD "impressions of Lightfoot" July 2017, Chemainus Theatre production of "Rock Legends", A Cappela Plus, Ken McDonald, Blue Dog Ramble, Mac and McRawfish and Get Rhythm performances in the past year.
For more information about the forthcoming shows during the remainder of this performance year, please browse the GSJS web site and select the calendar tab.
GSJS showcases jazz live in the Comox Valley, giving music lovers an opportunity to enjoys local, regional and internationally-known jazz musicians.